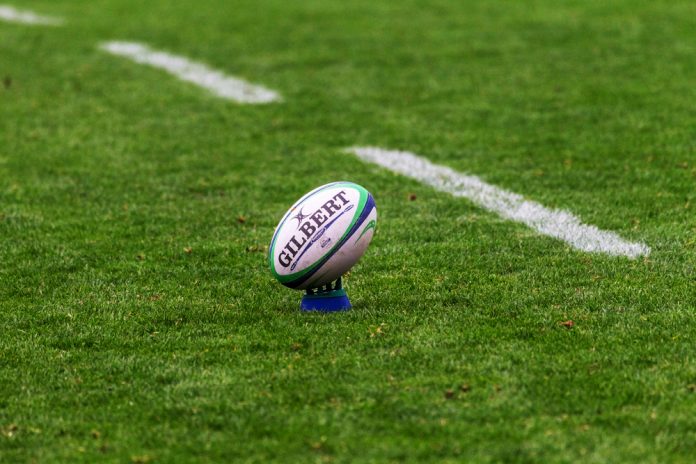 World Rugby has appointed Alan Gilpin as its new Chief Executive after a successful stint in an interim capacity.
Gilpin replaced Brett Gosper, who stepped away from the rugby union governing body in January to take up the post of the National Football League's (NFL) Head of Europe and UK. The former will take up the role on a permanent basis, taking over from Gosper who served in the role since 2012.
The Exeter University graduate doubled up as the Chief Operating Officer and Managing Director of the 2016 Rugby World Cup, having joined World Rugby two years prior, which was then christened the International Rugby Board (IRB).
"I am immensely proud and honoured to take up the role as chief executive of World Rugby and to lead an organisation that is at a really exciting stage in its history," Gilpin said.
"With a new strategic plan ready to launch, considerable talent within the organisation and an executive board that has ambitious goals for the next few years, it is set to be a pivotal period in the growth of the sport.
"I am also well aware of the challenges that we face as we emerge from the COVID-19 pandemic and seek to get rugby back on the field in many parts of the world."
Gilpin's CV includes a nine-year stay at the IMG agency, where he served as Head of Legal and Business Affairs for IMG Rugby, managing commercial rights contracts for the 2003, 2007 and 2011 editions of the Rugby World Cup.
He also oversaw the record 2015 Rugby World Cup official hospitality programme and the London 2012 Olympics hospitality programme.
World Rugby Chairman, Sir Bill Beaumont, stated: "I am excited by Alan's vision for the future of the organisation and the moves the sport needs to take to become truly global and drive sustainable growth in new, key markets.
"His intimate knowledge of the business of the sport, the opportunities and challenges we collectively face as a family and his excellent leadership and stakeholder relations skills make him the stand-out and right choice for this role at an important and exciting time for the sport globally."
As part of his role, Gilpin has been tasked with the launch of a new global women's rugby union competition which will commence in 2023.
The federation has already pledged an initial £6.4 million for the three-tier 15s tournament which will channel revenue generated by WXV back into the expansion of the women's sport and 'further profile, engagement and sustainable growth'.