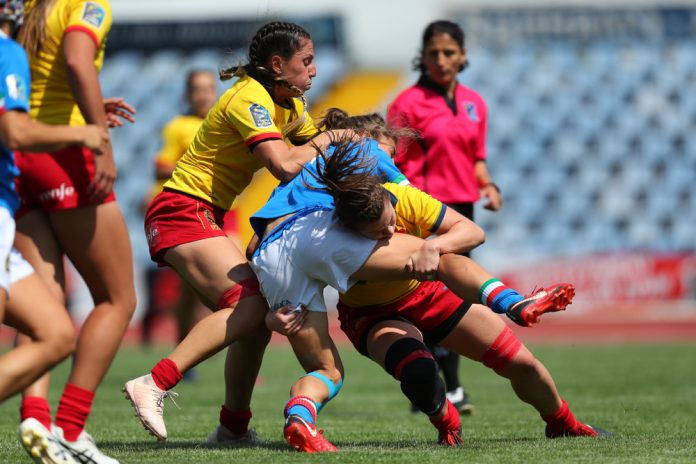 World Rugby has unveiled plans for a new global women's competition, WXV, which will commence in 2023, with financial backing from the rugby union governing body.
The organisation has pledged an initial £6.4 million for the three-tier 15s tournament supported by a commercial programme titled Women in Rugby, which will channel revenue generated by WXV back into the expansion of the women's sport and 'further profile, engagement and sustainable growth'.
Under the revamped calendar, WXV will feature 16 teams divided into three tiers, with games played annually in the autumn international window between September and October, excluding Rugby World Cup years.
Qualification for the tournament – which will be held in one location with promotion and relegation between the three tiers – will be based on finishing positions in existing annual regional competitions, such as the Women's Six Nations, meaning regional competitions must be completed by June in time for WXV.
"We're investing more money into Women's Rugby than we ever have before," remarked Katie Sadleir, General Manager of Women's Rugby at World Rugby. "It is the area that we have not cut. And we've put a lot of pressure on our unions to do the same. We know this is the strategic growth area.
"We set an ambitious plan back in 2017 to accelerate the global development of women in rugby. COVID has hit us, like it has hit the whole game, but it's an ambitious plan and we're still putting our foot down on the ground to actually get to those achievements as quickly as possible."
World Rugby's commitment to the women's game in recent years has been exemplified by the expansion of the women's World Cup, which has been expanded to include 16 teams instead of 12 from 2025 onwards.
This year's edition of the women's Rugby World Cup in New Zealand was postponed until 2022 due to the 'challenging COVID landscape'. However, New Zealand's Minister for Sport and Recreation, Grant Robertson, reaffirmed that the government's 'financial contribution' would 'remain in place for 2022'.
World Rugby Chairman, Sir Bill Beaumont, explained the importance of WXV: "This is a landmark moment for the sport. Today's announcement of a new, global international 15s calendar will underpin the future success and accelerate the development of the women's game.
"By establishing a unified international 15s calendar and introducing WXV we are creating a platform for the women's international teams to compete in more consistent, competitive and sustainable competitions at regional and global level. At the same time, we are also growing the profile, fanbase and commercial revenue, generating opportunities for women's rugby through the new Women in Rugby commercial programme.
"This is an ambitious, long-term commitment to make the global game more competitive, to grow the women's game and support the expansion of Rugby World Cup to 16 teams from 2025 and beyond."