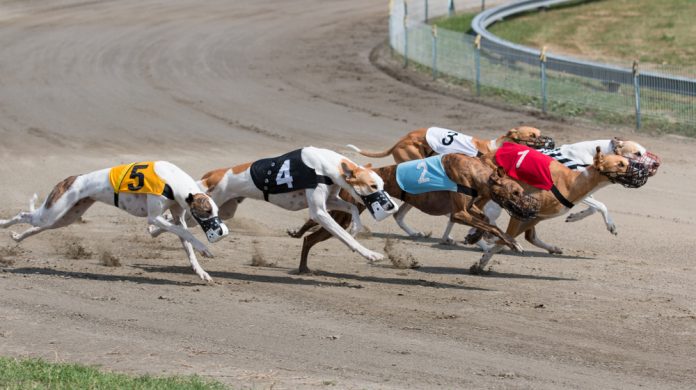 The greyhound racing industry is set to benefit from a £1.1 million support package from the British Greyhound Racing Fund (BGRF).
The sum – which has been welcomed by the Greyhound Board of Great Britain (GBGB) – will be split into three major initiatives aimed at safeguarding the survival of the sport amid the global pandemic, as well as the dogs involved.
A significant £690,000 portion has been directed to upgrading trainers' vehicles with air-conditioning units and appropriate insulation, to provide a safer environment for greyhounds whilst moving to and from the racing tracks.
In addition, a further £310,000 will be invested in the conduction of routine PAS external residential kennel inspections, scheduled to start in April of this year.
Mark Bird, GBGB Managing Director, said: "We were invited by the BGRF to submit a proposal as to how GBGB might spend the available money on welfare projects. 
"We are particularly pleased to be in receipt of this funding as the money we receive via the levy from bookmakers is likely to be significantly reduced this year due to the impact of COVID restrictions.
"This sum will go directly to funding important welfare projects that fall under our Greyhound Commitment, from helping our trainers to improve their facilities to supporting our approved GRS homing centres provide the best care possible for their retired racers."
Although the GBGB already maintains a budget for trainers' assistance, the BGRF will provide extra grants to assist trainers in meeting the standards the inspectors work towards.
The development of independent homing centres for retired greyhounds will also receive a £100,000 boost, following the launch of the Greyhound Retirement Scheme (GRS) in September 2020.
As many of these homing centres are small, charitable and non-profit organisations, the BGRF 'felt appropriate to endorse these new relationships' with a series of limited grants, to ensure retired greyhounds have a comfortable life in the independent institutions' kennels.
Joe Scanlon, Chairman of the BGRF, explained: "When you're relying on volunteer contributions which are received six months in arrears, forecasting our income is always tricky, but with all that has happened this year it's proven a real challenge.
"It is therefore particularly satisfying that the board have been able to find the money to support these very worthwhile projects."
In addition to the recent funding announcement by the GBRF, British greyhound racing has also received substantial financial support from the British government, benefiting from a £1 million relief package in January 2021 after it was announced that the sport would continue behind closed doors amid a third national lockdown.