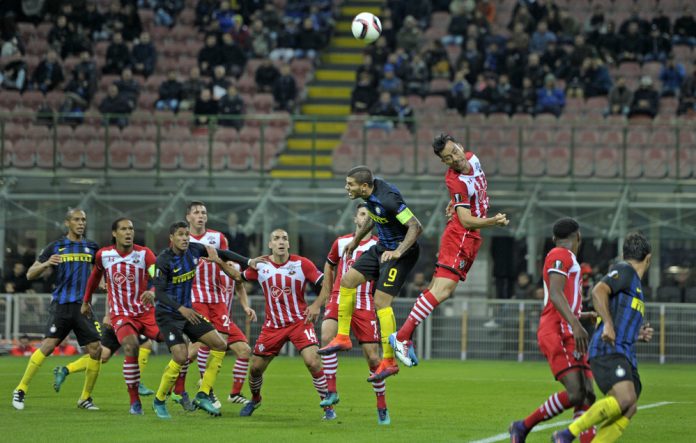 Southampton FC will continue its shirt sponsorship arrangement with Sportsbet.io, following a contract renewal with Coingaming Group.
The deal has been described by Southampton as 'the biggest sponsorship in the club's history,' although financial terms have not yet been disclosed.
Under the terms of the three-year extension, Sportsbet.io will maintain its status as the club's front-of-shirt sponsor, gaining brand exposure during Premier League, FA Cup and League Cup fixtures, in addition to possible international recognition if the team makes European appearances.
Although the exclusive sponsor of the team, Sportsbet.io recently donated its shirt sponsorship to the Saints Foundation during a league clash against Burnley FC, in order to raise awareness and drive fundraising for the charity. The firm also contributed an additional £10,000 on top of the donations generated.
Additionally, as a cryptocurrency sportsbook, Sportsbet.io will continue to utilise Bitcoin in the partnership, allowing the club to receive payments at the culmination of each system using the cryptocoin.
"The team at Sportsbet.io have built a successful business by challenging convention and disrupting the market, but in a responsible way, and their approach to our partnership with them has been no different," said David Thomas, Chief Commercial Officer at Southampton FC.
"In a short timeframe they've proven to be innovative, forward thinking and extremely supportive of the club, our fans and the wider community, and we've welcomed the opportunity to develop and promote safe gambling messages together. As such they have become valued partners and we look forward to the next chapter together."
Southampton first enlisted Sportsbet.io as a partner in August 2020, and has cooperated with the operator on a number of social responsibility programmes aimed at supporting the club's fans and the local community.
Notable initiatives include the 'Listen to the Saint in You' campaign during Safer Gambling Week, as well as the Positive Impact Pledge, which assisted start-ups and entrepreneurs with grant applications during financial difficulties of the cornovarius pandemic.
CEO of the Coingaming Group, Maarja Pärt, added: "Our first season as Southampton FC's Main Club Partner has already exceeded all expectations. We've been inspired by the passion of the club and its fans, and it was an easy decision for us to extend our partnership with the Saints for another three years.
"From the beginning, Southampton have been a perfect match for the fun, fast and fair way we do things at Sportsbet.io. We can't wait to continue this journey with the Saints, and we'll be doing everything we can to support the team and its community into the future."
In addition to Southampton, the cryptocurrency betting operator maintains partnerships with a number of professional football clubs and competitions, including Watford FC, Arsenal FC and the Copa do Brasil.