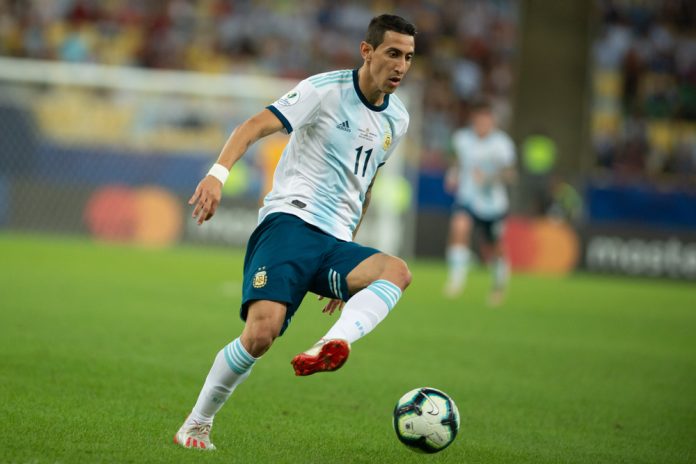 The Argentine Football Association (AFA) has teamed with Chiliz, creators of Fan Tokens and the Socios.com fan engagement platform, to launch the official $ARG Fan Token for the Argentina national team.
In becoming the first national team to do so, the two-time World Cup winners will use the digital assets, minted on the Chiliz blockchain, to allow fans to access voting rights in polls, VIP rewards, exclusive promotions, AR-enabled features, chat forums, games and competitions on the mobile app Socios.com.
Furthermore, the $ARG Fan Token will launch ahead of the 2021 Copa América tournament, which will be held in July. In addition, all current Argentinean users on Socios.com will receive one $ARG Fan Token for free. This only applies to existing registered users on the Socios.com app.
Alexandre Dreyfus, CEO of Chiliz and Socios.com, commented: "This is also a massive day for Argentina's famously passionate fans, who will now have an incredible new way to engage with and influence their beloved team.
"In a single groundbreaking day we've added new partners from three continents to our ever-growing roster.
"The future of sport rests on transitioning passive fans into active fans through transactional fan engagement; our fan engagement platform enables our partners to plug into a global network of elite sporting organisations and achieve this necessary evolution."
The AFA joins a network of more than 30 leading sports properties on the direct-to-consumer platform, which already includes FC Barcelona, Paris Saint-Germain, Juventus, AC Milan, Manchester City and more recently Argentine Primera División side Club Atlético Independiente.
Notably, a handful of Argentinian stars such as Sergio Aguero, Lionel Messi, Angel Di Maria, Leandro Paredes, Maurco Icardi and Angel Correa, already feature for teams listed on the platform.
"We are very happy to announce this important agreement with the multinational and innovative brand Socios.com," added Claudio Tapia, President of AFA.
"Since assuming our management, we have faced the challenge of generating greater income for the AFA, developing new revenues and enhancing the commercial presence of our national team in the world. 
"This agreement clearly responds to our strategy and also reinforces our digital growth. Through Fan Tokens, fans will feel closer to our national team and will be able to influence the team, earn rewards and enjoy exclusive experiences."
The AFA also joins three Indian Premier League (IPL) cricket teams – Royal Challengers Bangalore, Kolkata Knight Riders and Punjab Kings – and the NASCAR team Roush Fenway Racing, in signing up to the platform this week.