DAZNBet is to provide pre-race and race-day data, including fixed odds for horse racing and greyhounds, via a partnership with PA Betting Services covering 50,000 meetings a year.
One Click Limited-owned DAZNBet will now have access to content from the racing distribution platform including schedules from the US & Latin America, UKI & France through to South Africa and Australia.
Head of Business Development & Strategic Partnerships at PA Betting Services, Richard Duncan, noted: "We're thrilled to add another flagship brand and household name to the long list of clients who trust PA Betting Services to power their 24/7 racing and greyhound service.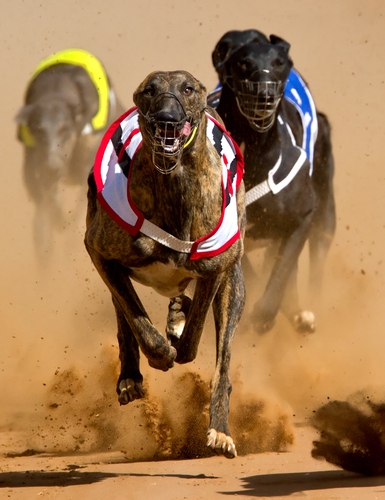 "As the Global Home of Sports, the DAZN entertainment ecosystem is first-rate. Having recently added betting to its platform with the launch of DAZNBET, the brand quickly understood the importance of working with the right supplier to add racing to its line-up."
The multi-year agreement also aims to 'recognise the importance' of both racing and greyhounds for bettors in the competitive UK & Irish markets.
"PA Betting Services' consistent pre-race, race-day, and fixed odds racing coverage of over 50,000 events per year, paired with their close relationships to racing's global rights owners made them a great choice for a partner," asserted Shane McLaughlin, Managing Director UK for DAZNBet.
The operator also lauded PA Betting Services as an 'excellent partner' to help 'navigate the complexities often associated with launching a regulated racing and greyhounds product'.
DAZN Group has made further industry moves this week in finalising the acquisition of ELEVEN Group businesses, as it seeks to enhance its European football portfolio and in turn broaden its footprint in sports broadcasting.
As well as offering local sports content in Germany, Italy, Japan, Spain, Canada, US and UK, DAZN adds Belgium, Portugal and Taiwan to its list of territories.