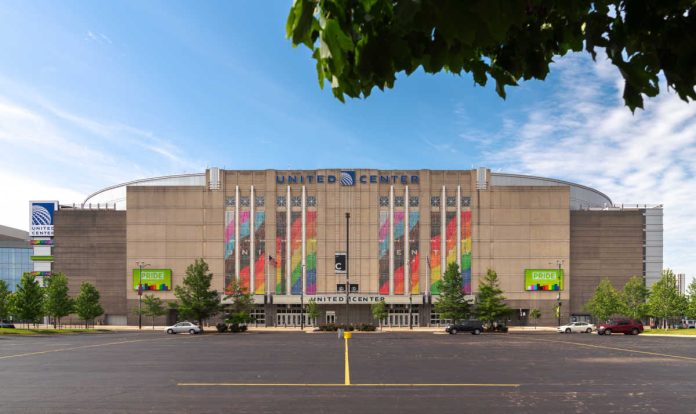 Klarna is joining forces with Chicago Bulls Creative Strategy and Design Advisor Don C to design a new special edition sneaker for Bulls mascot Benny the Bull.
The sneakers will be inspired by the team's 2022-23 City Edition Uniform. Along with Benny's new kicks, Don's latest 'Just Don' basketball sneaker will feature a limited edition drop inspired by his creation for Benny, whichwill be available exclusively on Klarna from 3 March.
Don C will present his specially designed sneakers to Benny the Bull at the United Centre during the team's game against the Phoenix Suns. Fans at the game who visit the Klarna Concierge, on the first-level arena concourse, will have the opportunity to receive a VIP prize pack, including limited edition Just Don merchandise and signed Bulls gear.
Bulls fans who can't make it to the game can enter a sweepstakes on Bulls.com for a chance to win a limited edition Don C designed shirt, also inspired by his sneakers for Benny.
"Klarna is excited to partner with Don C for this year's Benny the Bull sneaker collaboration, where we merged his passion for the Bulls and the city of Chicago with our passion to bring one-of-a-kind experiences to fans," said David Sandstrom, Chief Marketing Officer of Klarna.
"We are always looking to provide more experiences to Bulls fans both in the arena and all around the world and this year we levelled up by making pairs of Benny inspired Just Don sneakers available exclusively to fans using Klarna."
The high top sneaker features a rust-colour design, reflecting the colour of bridges in downtown Chicago, and hot pink elements to mirror that of Klarna's pink branding. Similarly, the Just Don sneaker available on Klarna is a high top that takes inspiration from the design of Benny's sneaker and Bulls icon Michael Jordan.
"For a kid from Chicago that grew up going to Bulls games with my dad, it's an honour to be able to design a pair of shoes for the iconic Benny the Bull," said Don C.
"Even beyond that, I am inspired by the opportunity to work with Klarna to connect fans just like me all around the world with this beloved team through fashion."