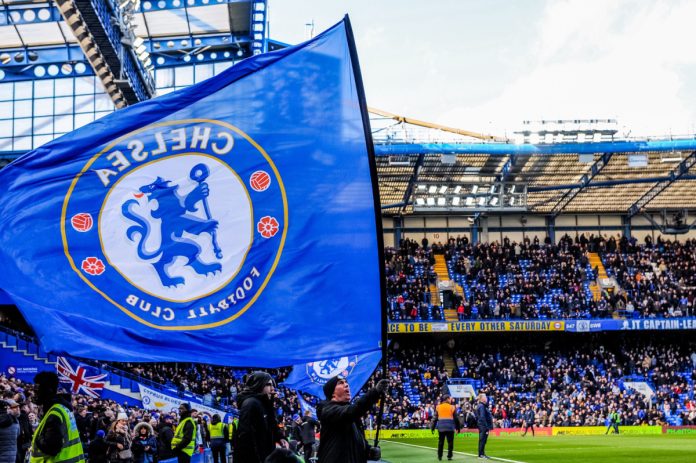 Chelsea Football Club has entered into a seven-year partnership agreement with technology sports and entertainment firm Tempus Ex Machina to help develop new and innovative ways to engage with their fans.
Under the terms of the agreement, Tempus Ex are aiming to provide Chelsea with 'cutting-edge' technology enhancements to enable new interactive experiences around live events.
"Our fans deserve the best technology and our partnership with Tempus Ex will provide many features they have never seen before," said Todd Boehly, Co-Owner and Chairman of Chelsea Football Club.
"We believe passionately in the opportunity we have with Tempus Ex to reshape parts of the fan experience. We're looking forward to sharing more in the coming months."
Tempus Ex aims to use its FusionFeed tech to synchronise and deliver data to the Premier League side and video vendors across the club, which includes every video angle, stats platforms, and player tracker coverage.
Chelsea intend to use the tech firm's software across several operational areas; the development of a '5th Stand' app, digital and mobile fan engagement, in-stadium fan enhancements, and sponsor activations.
Charlie Ebersol, Co-founder and CEO of Tempus Ex Machina, added: 'As we enter into a dynamic partnership with the gold standard of English football clubs, Chelsea fans are going to have access to new, personalised offerings on The 5th Stand and beyond that will bring them even closer to their favourite team.
"Since the very beginning, we have strived to partner with the most respected, innovative and wide-reaching brands in sports.
"Being able to deploy our first-of-its-kind technology across the NFL, Pac-12 Conference and now Chelsea FC, we are able to demonstrate just how effective and ubiquitous FusionFeed is, and showcase the endless opportunities around execution."