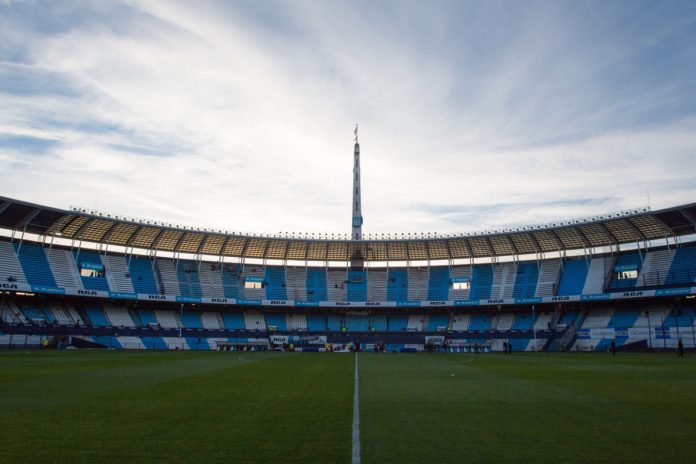 Argentinian football team Racing Club has heralded its 'excellent management' in being able to agree a deal with sports betting operator Betsson to appear on the club's kits for the 2023-24 season.
Betsson branding will appear on the upper back of both the men's and women's teams next season for all local and international matches.
The debut of the new jerseys with the Betsson logo will be at Racing's next Argentine league match against Vélez on 19 May.
"Once again, we confirm the relevance of Racing Club as a brand," said Víctor Blanco, President of Racing Club. "It fills us with pride to be selected by a prestigious company like Betsson has chosen us as a platform to further enhance their brand promotion.
"Racing Club ensures extensive reach and visibility for some of the most influential brands in Latin America. Furthermore, being the first football club in Argentina to secure a sponsorship from Betsson holds strategic importance for us."
Speaking to SBC Noticias on the newly inked sponsorship deal, Roby Martínez Álvarez, member of the Board of Directors and Head of Marketing at Racing Club, was bullish on the partnership, which he believes complimented the club's "excellent management and professional work of leaders, athletes and employees", and that "international companies continue to be interested in a brand as strong as Racing Club". 
The Argentine club also expects its strategic alliance with Betsson to further enhance its brand presence and customer base in the LatAm region, which has already seen an increase in revenue of 23% year-over-year in the latest quarterly report.
Betsson Group's CEO, Jesper Svensson, described the partnership as an 'exciting opportunity' to further position the group's brand in Argentina as one of the main players in the market.
He added: "We are excited to start this journey with one of the most popular teams in Argentina. The club's history, its loyal fanbase, and the enormous potential of its squad made them the perfect team for us to support."