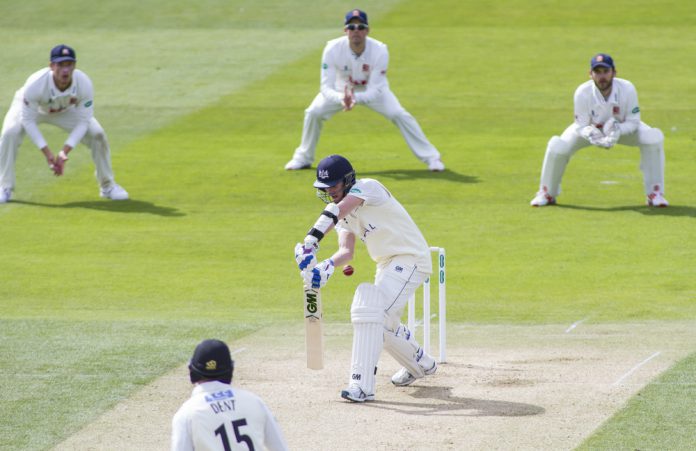 The International Cricket Council (ICC) has confirmed Uber as an official sponsor of the Men's Cricket World Cup 2019.
The partnership means that Uber will become the first mobility and food delivery app to strike a sponsorship deal with the ICC for the Men's Cricket World Cup, one of the most watched sporting events, which will be played in England and Wales from 30 May to 14 July with an estimated global viewing audience of 1.5 billion.
ICC Chief Executive Manu Sawhney praised the new linkup: "We are delighted to continue our partnership with Uber for the ICC Men's Cricket World Cup 2019. Their commitment to cricket was clear during last year's ICC Women's T20 World Cup where the brand brought to life some of the wonderful stories behind the players with the #RoadSheMade campaign. Uber has some equally exciting plans for this summer's event and shares our ambition to make this the greatest celebration of cricket ever."
The official announcement follows Uber's 'This World Cup, Every Fan Wins' campaign which aims to create a culture of togetherness and puts cricket lovers at the heart of the celebration, which includes the World Cup's first and very own anthem – Way-O, Way-O.
Uber's Chief International Business Officer, Brooks Entwistle added: "We're excited to further our commitment to cricket as a global sport and bring our community of riders, eaters, drivers and delivery partners closer to each other and a game they love so much. Cricket is passionately followed in eight participating countries, where Uber and Uber Eats are an integral part of people's day-to-day life. We believe this partnership, allows fans to pursue their passion while we take care of their commute and food requirements.
"We are thrilled to launch the World Cup's first ever anthem, which puts fans at the heart of this celebration. We are very confident the anthem will resonate with hundreds of millions of cricket lovers across the world."
India captain and Uber brand ambassador Virat Kohli detailed: "I'm delighted that Uber and the ICC are once again partnering to support cricket and what it stands for – inclusion, togetherness and celebration. I'm confident this World Cup will exceed everyone's expectations and further enhance the incredible global love and support for the game.''
Bangladesh all-rounder and Uber brand ambassador Shakib-Al-Hassan also emphasised: "I share the excitement of tens of millions of passionate Bangladeshi cricket fans and want to assure them that this will be one of the most memorable Cricket World Cups ever. I commend Uber for its initiative to put cricket lovers at the center of celebrations and am confident Way-O, Way-O will bring cricket fans closer together and deepen their love for the game.''
Last year, in line with the company's initiative to empower girls and women around the world, Uber supported the first ever standalone ICC Women's T20 World Cup in the West Indies. As a part of this partnership, Uber rolled out the #JerseyKnowsNoGender campaign in collaboration with sports personalities from different fields to encourage women's participation in sports and to also generate support for the T20 Championship.