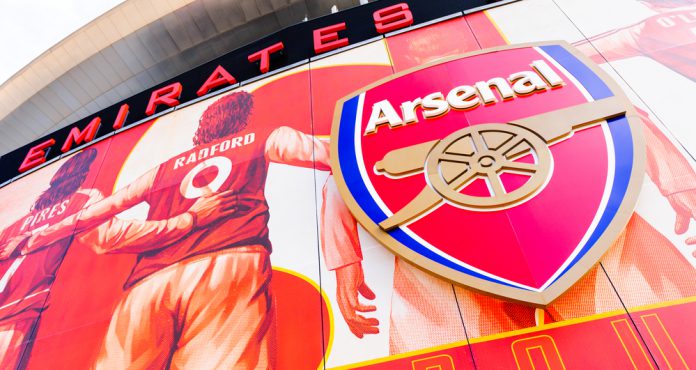 Arsenal Women Football Club has announced a new partnership with Mastercard, that will see the card become the club's first major official partner for the most successful English women's football team in history.
The partnership, which brings together the recently crowned Women's Super League (WSL) champions with one of the world's most active sponsors of major sporting events, sends a powerful signal in the game and adds a new dimension to the club's rich history.
Arsenal Women's general manager, Clare Wheatley, commented: "This partnership is an exciting new chapter for us. The women's game has grown exponentially in recent years, allowing more people around the world to experience and follow women's football.
"The support from across the club and our fans has enabled us to win the Women's Super League this season and qualify for the UEFA Champions League next season – and this partnership will help us to take our game to the next level."
Arsenal's managing director, Vinai Venkatesham, continued: "Arsenal Women has such a rich history of success and the club's longstanding commitment to growing and developing the women's game has ensured the team has stayed at the top of their game for more than 30 years.
"We're the most successful women's football team in England – something we're all incredibly proud of at Arsenal – but we don't want to stop there. Partnering with a global player like Mastercard is a huge statement for women's sport.
"The partnership will help us build on our success, but it will also promote the women's game globally and continue to develop and attract the world's best talent, and inspire generations of young sportswomen."
Raja Rajamannar, Mastercard's chief marketing and communications officer, added: "By investing significantly in women's football, as a professional and influential sport, we have an opportunity to directly impact the lives of athletes and help build sustainable programmes to which girls and women around the world can aspire."
Arsenal Women have won 60 trophies in their history and are the world's most-followed women's sports team on Facebook, with nearly five million likes. Mastercard, which has been a longstanding advocate of the importance of diversity, inclusion and integrity in sport, is partnering with Arsenal Women to raise awareness, increase investment, professionalism and competition in the game in general.
Arsenal's commercial director, Peter Silverstone, concluded: "This partnership is extremely important for the growth of the women's game.
'Mastercard's partnership with us isn't just an investment into our own team, but is a powerful statement for the women's game at large. We're delighted that Mastercard has partnered with our women's team to help the brand reach a broader audience to show its investment in, and commitment to, women's sport."