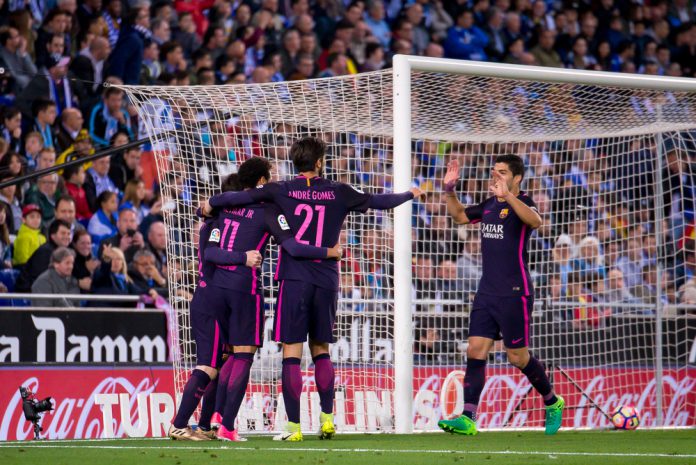 Spanish La Liga champions, FC Barcelona has confirmed a new global partnership agreement with Konami.
The deal will see the digital entertainment firm behind the Pro Evolution Soccer (PES) series of videogames continue its association with the club for the next four years.
Josep Pont, FC Barcelona Board Member responsible for the Commercial Area commented: "We are delighted to be able to renew our partnership with Konami. Our relationship began three years ago and this new agreement as Global Partners is testament to our shared journey, with a clear commitment to the quest for excellence and to such common values as effort, teamwork and respect. It also reinforces our commitment to connecting with fans all around through the esports universe."
The announcement of the extended agreement coincides with the worldwide presentation of the latest edition of the game, eFootball  PES 2020, which will have Leo Messi as its cover star. The Argentinian is featured on the cover of the new standard version, thus following on from his team-mates Luis Suárez and Philippe Coutinho, who appeared on the previous two editions.
Meanwhile, former Barça star Ronaldinho will be appearing on the front of the Legend Edition, which includes an exclusive 3D scanned version of the Brazilian. Both versions will be officially launched on September 10 in the Americas, Europe and Asia, and on September 12 in Japan.
As a result of this agreement, Konami will also be releasing a special Barça edition of eFootball  PES 2020, which will be available at the Barça Official Store at Camp Nou in September. A new feature is that, for the first time, FC Barcelona fans will be able to decide the cover, and from the June 12th will get to vote on the different choices.
Jonas Lygaard, Senior Director Brand & Business Development de Konami Digital Entertainment B.V. added: "FC Barcelona has been a loyal and a trusted partner for our company for the last three years and we are thrilled to have them by our side as we launch our most ambitious title yet in the PES series – eFootball PES 2020. FC Barcelona shares our own ambition for eFootball and together, we shall take sport to new heights."