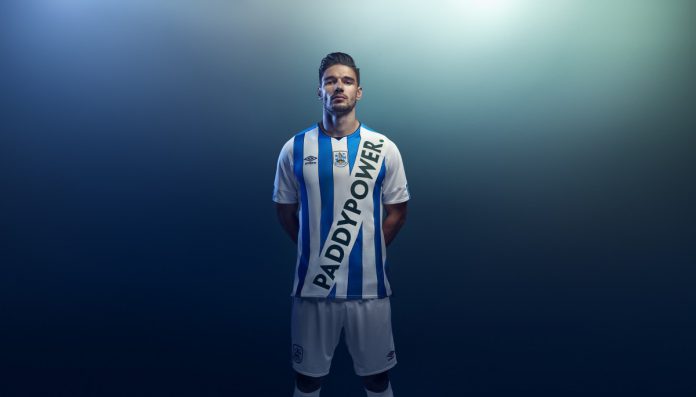 A controversial 'sash' style sponsorship etched across the kit of Championship football club Huddersfield was met with dismay by the club's fan-base, with the FA now asking the Yorkshire outfit for an explanation. 
The contact between England's footballing authority and the recently relegated side has come due to strict and clear regulations which state sponsors are allowed on "one single area not exceeding 250 square centimeters on the front of the shirt."
Paddy Power is yet to respond to questions regarding the authenticity of the kit, instead referring to their original statement: "We're delighted to work with Huddersfield Town on this bold new kit design. As a brand which embraces doing things differently, we didn't want to get into shirt sponsorship just to do the same as everyone else. We feel the diagonal design will be the most distinctive sponsor logo in the Football League. We're sure Huddersfield fans will be delighted with this season's kit."
Regardless of whether or not the kit is a hoax, 'The Terriers' may yet find themselves in hot water due to the fact that the kit was worn in action last night, during a pre-season friendly away to Rochdale.
An FA spokesperson commented on the situation, stating: "The FA has clear Kit & Advertising regulations for all club matchday kits. If we believe that any club has breached these rules we will look into the matter and, if required, will take the appropriate action. We have contacted Huddersfield Town about their 2019/20 kit to seek their observations."