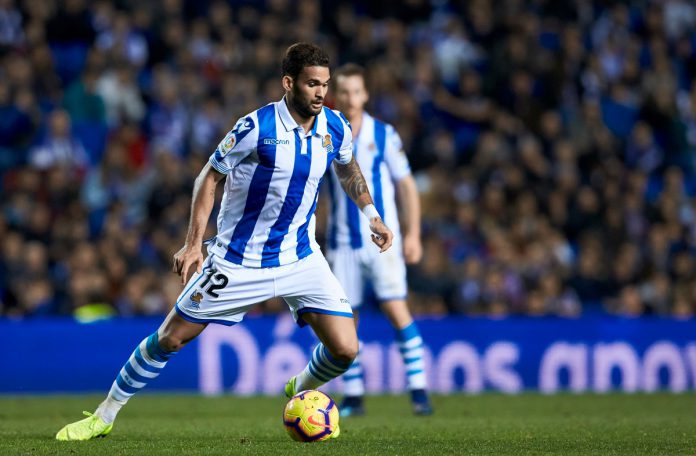 Real Sociedad has strengthened its partnership with Reale Seguros, as the insurance company becomes the first of its kind to acquire naming rights for a football stadium in Spain.
The partnership will also see Reale Seguros maintain a presence on the shirt of Sociedad, as well as a whole host of sponsorship rights.
Ignacio Mariscal, Reale Seguros' CEO, commented: "It truly is an honour for us to link our brand with such an important stadium as this. I would like to highlight the 7-year relationship of trust that we have always enjoyed with the executive team of the club.
"It reflects our commitment to the Basque Country and the province of Guipúzcoa, a priority zone for us. An institution like Real Sociedad is the ideal partner for us."
Real Sociedad President Jokin Aperribay added on the deal: "This is very good news for Real Sociedad. I would like to highlight the importance of the alliance between Real Sociedad and Reale Seguros on this new phase of the stadium.
"Selling the naming rights of the stadium was a challenge for Real and we have overcome it thanks to Reale Seguros. Our 7-year partnership is a guarantee since we are linking the stadium to a reliable company which shares many of Real's values and principles".
The extension of this partnership comes as Sociedad continues with plans to modernise its home ground, the newly named Reale Seguros, leading to it becoming one of the most modern stadiums in Europe.