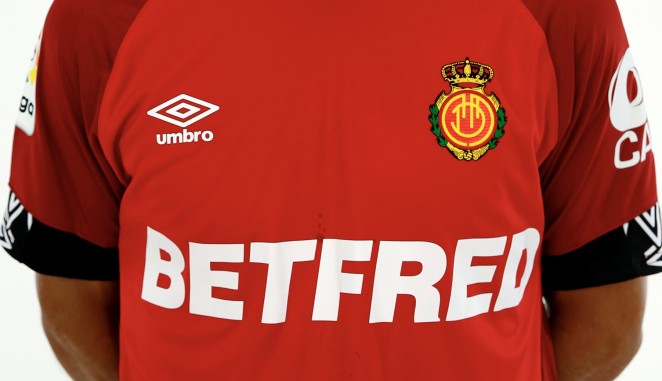 RCD Mallorca has confirmed bookmaker Betfred as the club's new official main sponsor for the next two seasons.
As part of the deal, the Betfred brand will be appearing on the match jersey, the training kit and will also feature prominently around the San Moix stadium and Club website.
Maheta Molango, CEO of RCD Mallorca commented: "We are thrilled to have Betfred utilise RCD Mallorca as a vehicle to achieve its strategy of international expansion. In addition to this, we recognise our goals and this is also a strategic partnership for RCD Mallorca within an important context of the British, Spanish and international markets."
Betfred enjoy a large sponsorship portfolio which currently includes the British Masters Golf championship, the World Snooker Championship, World Matchplay Darts and Rugby League's premier competition the Super League.
Announcing the deal, the Spanish club emphasised its fully committed to responsible gambling and the protection of customers is, and will always remain, at the heart of its business.
Betfred also highlighted that it remains committed to the integrity of sport and continues to work closely with sports governing bodies through its membership  of the ESSA (European Sport Security Association).
Fred Done, boss of Betfred added: "The agreement with RCD Mallorca is the first partnership we have made outside of the United Kingdom. The deal to be the principal partner of the Spanish Club is one we believe will assist our planned expansion both in Spain and internationally. I'm delighted with the agreement and I feel that we are joining a club that continues to grow and look forward to being part of an exciting season ahead."