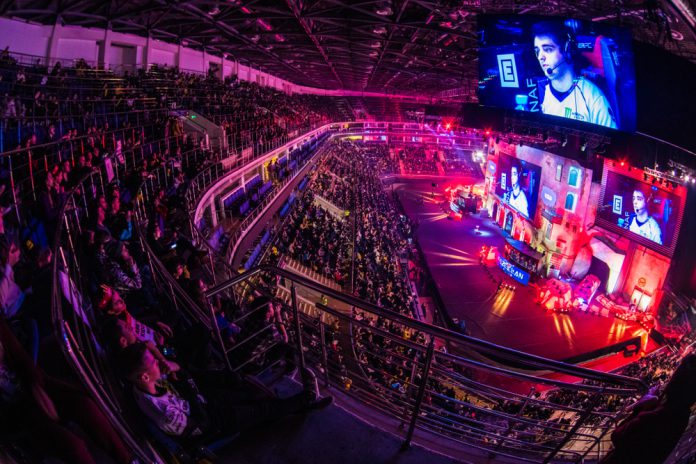 Intel has announced that it will host an Olympic sanctioned esports tournament in the build up to the Tokyo Games in 2020.
The tournament will commence with online qualifiers in early 2020 where any player at any level can compete for a chance to join their national team.
A live qualifier event in Katowice, Poland, in June will determine which teams will advance to the championship esports tournament in Tokyo from July 22-24, 2020, leading into the Tokyo 2020 Olympic Games.
Rick Echevarria, General Manager of Intel's Olympics Program commented: "Intel is focused on delivering world-class technology integrations at the Tokyo 2020 Olympic Games to improve the experience for athletes, attendees, viewers and Games staff while also demonstrating how technology can transform businesses.
"We are excited to make the first of a series of announcements about our role in the Tokyo 2020 Olympic Games. The Winter Games in PyeongChang represented our first collaboration with the IOC and we look forward to extending and deepening that relationship in the years ahead."
The tournament will be focused on Street Fighter V and Rocket League, with a total prize pool of $500,000 (£405,175) on the line.
Timo Lumme, Managing Director of the IOC Television and Marketing Services said: "After a very successful PyeongChang 2018, we're excited to partner with Intel once again to bring the next era of technology to Olympic Games Tokyo 2020.
"Our extended collaboration with Intel allows us to provide the best experiences and technology to all Olympic fans who attend our events and those viewing in from around the world."
Masaaki Komiya, Vice Director General of the Tokyo Organising Committee of the Olympic Games (TOCOG) added on the news: "We're excited to be partnering with Intel to make Tokyo 2020 the most innovative Olympics in history. Working together with Olympic partners like Intel will be how the Olympic Games is ushered into the new age of technology and innovation."