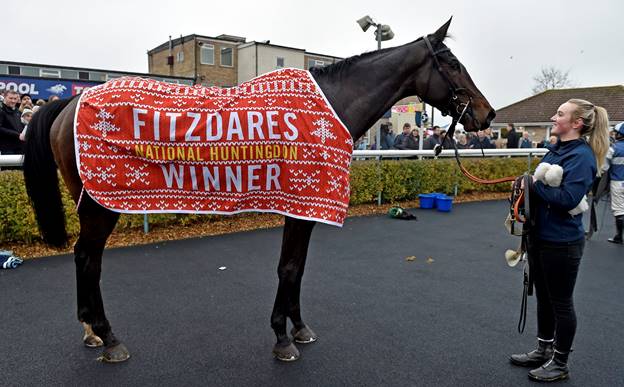 Strengthening its commitment to UK racing, private bookmaker Fitzdares is due to sponsor the upcoming Peterborough Chase in December.
As part of the sponsorship, Fitzdares has confirmed that it will launch the £500,000 Best Mate Bonus to mark the 50th anniversary of the race, and to celebrate the revered jump horse, Best Mate.
William Woodhams, CEO of Fitzdares, celebrated the sponsorship agreement: "We are fully committed to supporting UK racing and like to put our money where our mouth is, which is why we have put up this huge bonus. Courses like Huntingdon are what makes National Hunt racing ingrained in our culture.
"It is our role as a bookmaker to support them not just financially but also with creative initiatives that drive awareness and attendance. With the first-ever Trainers Derby as well, it's going to be a day to remember. Wrap up warm!"
The half a million pound bonus prize will be offered to any horse that is able to replicate Best Mate's 2002 feat of winning the Peterborough Chase, King George VI Chase and the Cheltenham Gold Cup.
Fitzdares' latest race sponsorship has already captured the attention of both Newmarket trainers Charlie Fellowes and George Scott, who have since confirmed that they will be participating in the competition.
The race day card will consist of seven races, including the 50th Peterborough Chase, and a extra race, the first-ever trainer's race. The Trainers Derby will see trainers taking to the saddle to raise funds for Racing Welfare, highlighting both Fitzdares and the Jockey Club's continued support of trainers and stables in East Anglia.