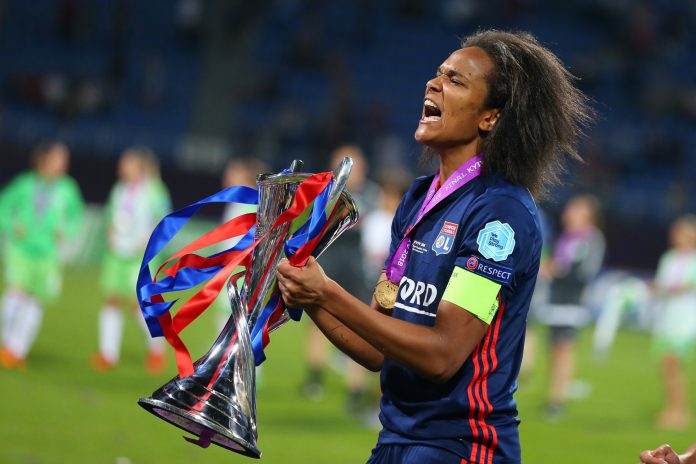 French football club Olympique Lyonnais has confirmed plans to expand into North America's National Women's Soccer League (NWSL).
The news comes after club owner Jean-Michel Aulas stated that plans had been made to takeover a US club. 
Speaking via the French club's website Aulas stated: "Our international expansion also involves a project in the United States with the decision to take over a women's football franchise. The project is progressing well and we aim to be operational before the start of the next season, in March to April 2020."
In the meantime, Lyon's women's team, which represents the club in the Division 1 Féminine and in the UEFA Women's Champions League (UWCL), is one of Europe's most dominant outfits boasting 17 domestic trophies, 13 of which have been won back-to-back, along with six UWCL titles, four of which have been won consecutively since the 2015/16 season.
In his statement, Aulas did not specify if Lyon is looking to invest in an NWSL expansion slot or whether they will purchase one of the league's pre-existing franchises. With this being said there has been reports within France, specifically from newspaper L'Equipe, stating that the club has already undertaken negotiations with two NWSL franchises.
Lyon now becomes the second European football club to express an interest in investing into the NWSL after it was confirmed in 2018 that FC Barcelona was also in talks. 
The news of Lyon's interest in the NWSL comes after the league received an explosion of interest following the United States Women's National Team's (USWNT) success at the Women's World Cup this summer in France. 
Since then, the league has extended its partnership with Nike and has also secured a deal with ESPN which will see regular season NWSL matches broadcasted globally. 
At the time, NWSL President, Amanda Duffy, discussed the ESPN deal, stating: "This is an important step for NWSL to strengthen the league's reach through ESPN's international network. 
Our partnership with ESPN has already brought NWSL's world-class competition into more homes and to more fans here in the United States. Expanding the network's distribution internationally will continue to elevate the profile and visibility of NWSL around the world."