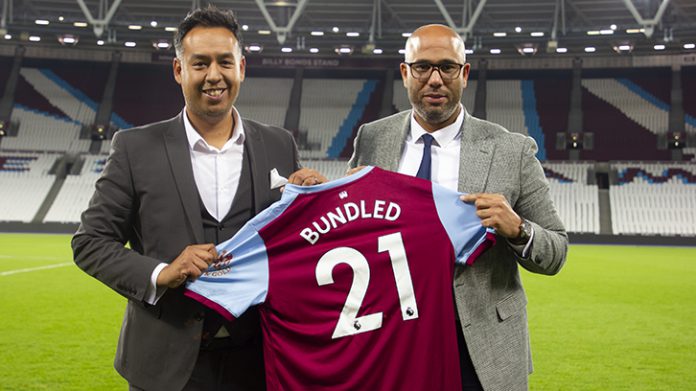 West Ham United has strengthened its esports expansion, unveiling a new two-year partnership with Bundled. 
The agreement, which comes into effect at the start of the 2019-20 FIFA season, will see The Hammers welcome two new esports players – Yago and Jas – to the Claret and Blue ranks ahead of the new campaign.
Argentina-born 'Yago' Gabriel Fawaz has previously excelled on the global esports stage for Club Atlético Independiente, while 'Jas' Singh reached last season's ePremier League semi-finals representing Chelsea.
West Ham's Digital and Commercial Director, Karim Virani, commented: "The club has always been proactive and one of the pioneers in the esports arena, and this partnership is another step on our journey.
"Bundled is a forward-thinking, dynamic company who are passionate about the esports space, and will help us to continue to grow and be one of the leading Premier League clubs going into this FIFA season and beyond."
Melvyn Wolthers, Managing Director of Bundled, added: "West Ham is a very well-known club worldwide with a fantastic fanbase. To have been given this opportunity is very special. We are looking forward to two exciting years and to create some special moments with the club and its fans.
Bundled provides various services in the field of esports, from organising gaming events, to creating innovative digital content, coaching and performance management of professional esports players. The esports agency also represents the interests of over 30 professional FIFA esports players, including Yago and Jas, and works alongside other professional football teams.
West Ham United was the first Premier League football team to make the progressive step into the esports market when they revealed the signing of Sean 'Dragonn' Allen three years ago, and this announcement represents another positive move forwards for them in the digital arena. 
With FIFA esports continuing to grow as a professional outlet, the club wants to continue to augment its presence in the field by launching this exciting partnership.
The expansion marks West Ham's continued efforts to widen its fanbase, as the club looks to maximise engagement with a strengthened team and official esports merchandise, including a limited edition esports jersey.