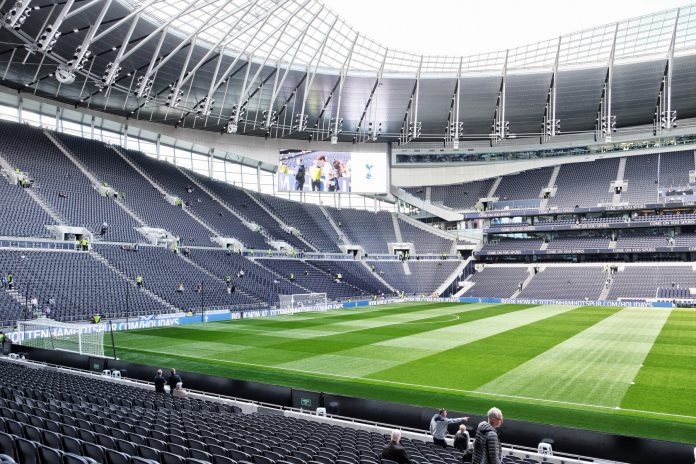 The Liberal Democrats look set to call for safe standing areas to be reintroduced in all seater football stadia, a ruling which would overturn a 1994 legislation which banned it in England's top two leagues. 
In the party's 2015 manifesto, the Lib Dems backed 'rail seating' stating it could be used in the same way as other European clubs, which would give fans the freedom to choose how they watch the matches and would also allow clubs a greater variation of ticket prices.
Moreover, Labour echoed the calls of the Lib Dems, with Shadow Sports Minister Rosena Allin-Khan recently revealing in an interview with Four Four Two that safe standing will be introduced by the 2020/21 season if labour win the upcoming general election. 
The ban on safe standing was introduced following the recommendation of the Taylor Report which looked into the 1989 Hillsborough disaster, an event which saw the deaths of 96 football fans. 
As a result of those recommendations, safe standing was outlawed in the top two English football leagues with many clubs needing to redevelop their stadiums to remove the terraces. 
With this being said, Premier League clubs Tottenham Hotspur and Wolverhampton Wanderers have recently introduced rail seats into their stadium as the hunger for safe standing grows ever more in England. 
Layla Moran, culture spokeswoman for the Lib Dems, stated: "Football matches in this country should not be subject to the bureaucracy of executives and ministers who are stuck in the past, and don't understand the game. People want to see safe-standing in their stadiums, they want the knock-on effect of a reduction in ticket prices, and they want to be free to enjoy the sport they love without restrictive red tape."
As well as the Lib Dems' desire to reintroduce safe standing to all football stadia, the Department of Culture for Media and Sport has already begun working on reintroducing safe standing into all levels of English football after it commissioned an investigative report that was released in October. 
The report stated: "[There is no] robust body of evidence to suggest standing in its current form, either on traditional terracing or modern dual purpose options, is any more or less safe than sitting.
"The risks associated with standing in seated areas are greatest at moments of excitement, which is not mitigated by the all-seater policy. However, any change to current policy must be based on robust evidence that such a change would ensure equivalent or improved spectator safety.
"There is significant scope for further research to build this evidence base, requiring tolerance within existing policy to trial different standing areas – alongside monitoring clubs taking different approaches to the management of standing – to provide evidence of impact."
Despite having not yet been introduced back in England's top division, safe standing has recently been incorporated around the continent as well as in lower divisions. 
Both Celtic FC, reigning Scottish Premier League Champions, and Shrewsbury Town, English League One, have installed rail seats into their stadia. 
Moreover, regarding the wider European footballing community, Germany continues to champion safe standing in stadiums having never banned it. 
Insider Insight: It feels like English football is virtually united when it comes to safe standing, the role it can play in improving atmospheres and engaging fans, previously feeling disenfranchised with football, is unquestionable.