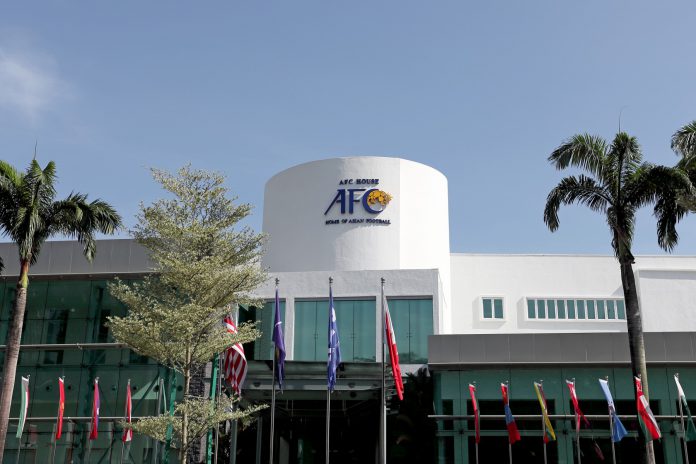 The Asian Football Confederation (AFC) will continue its fight against match-fixing across the continent after extending its long-standing partnership with sports data and content supplier Sportradar.
The extension to the partnership will continue through to the AFC Asian Cup China 2023. Under the terms of the agreement, Sportradar will continue to support the AFC Integrity Unit with the Intelligence and Investigation Services (I&I).
AFC President Shaikh Salman bin Ebrahim Al Khalifa said: "Sportradar has been a valued and trusted partner of ours since 2013, and we are very proud of what we have accomplished together to help protect the integrity of Asian football.
"However, we cannot stand still and become complacent, that is why our cooperation has evolved over the years to include detection, safeguarding, prevention and reporting measures. Through this, Asian football has the level of integrity protection that befits our loyal and passionate fans across the continent."
Benoit Pasquier, AFC General Counsel and Director of Legal Affairs, added: "The partnership and collaboration with Sportradar has been a real success story. They have provided excellent support in helping with key investigations and at the same time we have seen a significant reduction in the number of matches which are of concern. It demonstrates, while there is no room for complacency, that we are prepared to take on those who wish to manipulate our sport."
The partnership between the duo was initially established in 2013, and will now take a multi-faceted approach to combat match manipulation.
The alliance has been backed by Sportradar's global team of integrity experts and over 20 analysts and investigators at integrity hubs in Manila, Sydney and Singapore.
Sportradar Chief Executive Carsten Koerl commented: "We have been proud partners of the AFC since 2013 and are delighted to be extending our integrity agreement over the next four years. Our partnership has been characterised by action and innovation in the fight against match-fixing, and strong cooperation has been central for this.
"From day one, the AFC have sought to make integrity their top priority, and this has led to many positive results, including a clear decline in match-fixing issues across Asia.
"Sportradar are committed to developing the Integrity Services and have made serious investments in the intelligence, investigation, and anti-doping services to ensure our service remains the gold standard in integrity.
"We look forward to continuing our close working relationship with the AFC over the coming years and playing an even bigger role in helping to uphold the integrity of Asian football."