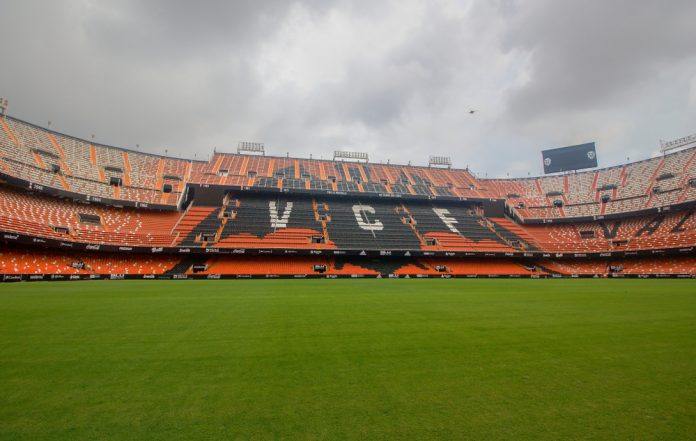 La Liga side Valencia CF (VCF) has announced a new food delivery platform designed to work inside the stadium, allowing fans to order food and drinks directly to their seat. 
The application, called Valencia CF – Seat Delivery, will be available in certain sections of the Mestalla Stadium during match days.
In the application's description Valencia stated: "All spectators can now enjoy the new and innovative service of food, drinks and merchandise delivery directly from their seats without missing a single second.
"VCF reinforces their position as one of the most technologically innovative sports clubs in the world, providing unique experiences to the fans."

Spectators have the option to select which seat they wish food and beverages to be ordered to and whether they want to collect the food instead.
Valencia's application is the first food delivery service system to be fully utilised in a football stadium and follows in the trend of Arsenal's Emirates Stadium going cashless as club's attempt to create an enjoyable matchday experience. 
It is important to note that Valencia CF – Seat Delivery is a separate entity to Valencia's official fan application and Centenari – Valencia CF, the side's historical virtual experience platform.

The food delivery service app is available on all Android and Apple IOS systems.
Despite leading the race in matchday technology, Valencia has failed to make an instant impact in La Liga. The team currently sit 7th in the league however, in the Champions League they have a lucrative round of 16 tie against Atalanta next week.