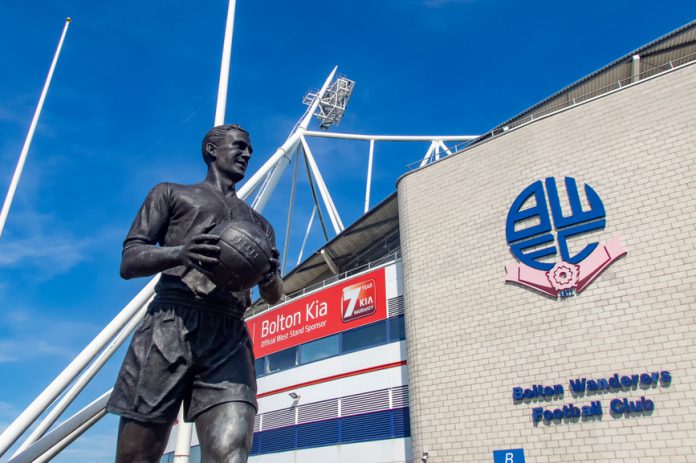 Worcester Warriors and Bolton Wanderers Football Club have penned extensions with iPRO Hydrate, renewing both partnerships for another three years whilst keeping the drinks company as its official hydration partner.
Both sides will receive a variety of benefits, with the football club being supplied with the brand's drinks during training, match build-up and games. In return, iPro's brand will be promoted across the team's various media platforms.

Kristian Aldred, BWFC's Head of Sports Science, commented: "We are once again delighted to be working with iPRO who have consistently provided us with top quality products. 
Hydration is fundamental to performance so it's vital that we work with the very best in the industry."
The agreement sees iPRO extend its support to Warriors Women and the Three Pears Warriors Academy, whilst also supplying its senior squad with hydration drinks.
Warriors Managing Director Peter Kelly stated: "We thank iPRO for their continued support of Worcester Warriors and we are excited that their extended partnership with us supports three teams and our highly-regarded Warriors Community Foundation.
"With iPRO's support we will be able to help educate youngsters who are involved in the various projects that the Foundation runs on health and wellbeing. Warriors, like iPRO, are always looking at ways of improving sustainability and caring for our environment and our extended partnership will help us to make Sixways a greener and more environmentally-friendly stadium."
iPRO and Warriors will collaborate on a variety of eco-friendly campaigns in order to promote recycling and reduce plastic waste around the club's Sixways Stadium. 
Meanwhile, Bolton will be issued with reusable water bottles to reduce the amount of plastic being used during training sessions and match days.

iPRO Hydrate Commercial Manager, Lucy Darrall concluded: "We are delighted to continue to work with Worcester Warriors and support the whole club including the Community Foundation as they work to promote rugby and an active lifestyle throughout the region.
"We are also very proud to work with Bolton Wanderers and to be able to provide the players with our premium hydration to help them perform at their best all season.
"Our partnership will not only focus on providing hydration for the players, but will also extend into the Community Trust as we look to support local schools and clubs in the region."
Finally, the company has also secured a new partnership with 8th tier Rugby Union side Portsmouth Rugby Club. Under the agreement, iPRO will become the team's official hydration drinks partner for the next three years, with the partnership covering Portsmouth's men's, women's, youth and veteran teams.