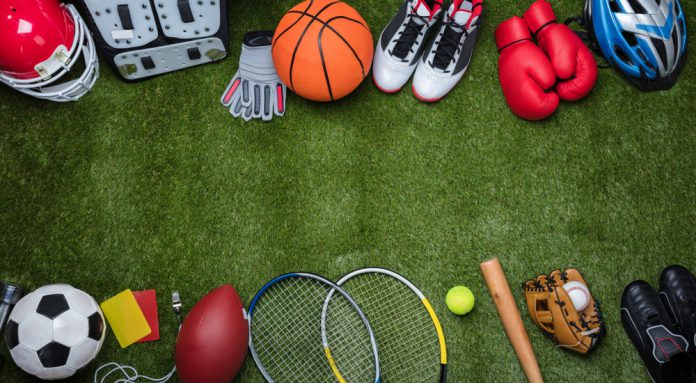 Glen Killane has been revealed as the new executive director of Eurovision Sport after Stefan Kürten announced in December he would be leaving the European Broadcasting Union (EBU) in June 2020.
Killane will be stepping up from his position as Deputy Director of Eurovision Sport, a role he has held since August 2018 in which he oversaw a series of rights agreements with FIFA, UEFA and European Gymnastics.
He stated: "It is a privilege to be appointed to this position by the EBU and our Members. It's at times like this that we truly appreciate the value of public service media and I look forward to working with my colleagues and our Members as we recover from this pandemic. 
"I'm also looking forward to working with our partner federations across Europe to overcome the present challenges facing us all and am excited for the day when we can bring great sporting action back to the screens and radio channels of public service broadcasters throughout the continent."
Killane has held a multitude of roles since starting as a sports journalist, including being the Managing Director of RTE Television from 2010 until 2016 and working in editorial positions for ITV whilst also being elected as Vice Chair of the EBU Sports Committee.
Noel Curran, Director General of the EBU, added: "Glen has a proven track record in Sports broadcasting in the public and private sectors. He understands the digital requirements of Sports Federations in the modern age and remains totally committed to the values of our public service Members.
"I'm looking forward to working with him and all the team to ensure public service media continues to broadcast the best sporting events free-to-all.
"I would also like to take this opportunity to thank Stefan Kürten for his enormous and successful contribution to the EBU and Eurovision Sport over so many years."
Killane's official announcement ends Kürten's 20-year tenure with Eurovision Sport, with it still currently unclear as to what plans the 60-year-old has for the future.
Departing Director of Eurovision Sport Kürten commented: "After 20 fantastic years, I'd like to wish Glen and all the team at Eurovision Sport all the best for the future and look forward to seeing their continued success."