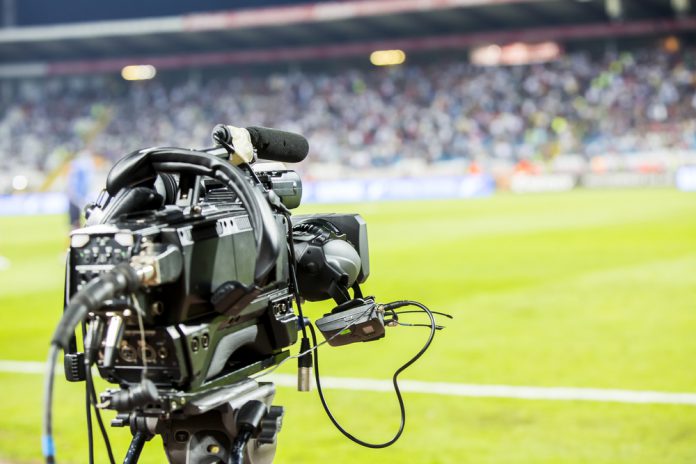 Sky Sports has partnered with EA Sports' FIFA to create a range of 'team-specific' crowd noises and chants which can be heard during Premier League matches to boost fan experiences during broadcasts.
The feature, which is optional during all Premier League games broadcasted by Sky Sports, was recently implemented in BT Sport's Bundesliga coverage, including Saturday's games featuring Bayern Munich and Borussia Dortmund. 
Whilst lockdown measures have started to ease and competition's have started to resume operations, it is uncertain when full crowd's will be welcome back into football stadiums, leading to broadcasters to implement new strategies to keep fan engagement high during matches. 
Sky Sports managing director Robert Webster stated: "With live sport on hold for over two months, we've spent a lot of time thinking about how we broadcast in new ways to bring fans together, even if they can't meet up to watch the match.
"Sky has always been a leader in innovative sports broadcasting, and we're excited by this opportunity to share something really special with the whole nation. We want Sky Sports viewers to still feel it all and have the best possible viewing experience – even if they can't be in the stadiums or watch with their family and friends."
BT Sport has also confirmed that the broadcaster will use an 'artificial crowd' during its Premier League games after successfully trailing the feature in the Bundesliga. However, BBC and Amazon have yet to confirm whether this feature will be implemented.
The crowd noises will only be implemented during broadcasts and will not be played in the stadium. In addition, The Daily Mail reported that BT Sport and Sky Sports had proposals rejected to feature half-time interviews and dressing rooms as the firms look to bring further innovations to Premier League broadcasts.
Sky Sports has also confirmed that along with an 'artificial crowd' the broadcaster will implement other features for Premier League's return on 17 June. This includes the 'Sky Sports Fanzone', which allows fans to speak within a video room on the firm's website and app, and 'Sky Sports Recap', a feature that provides quick highlights of all live matches.