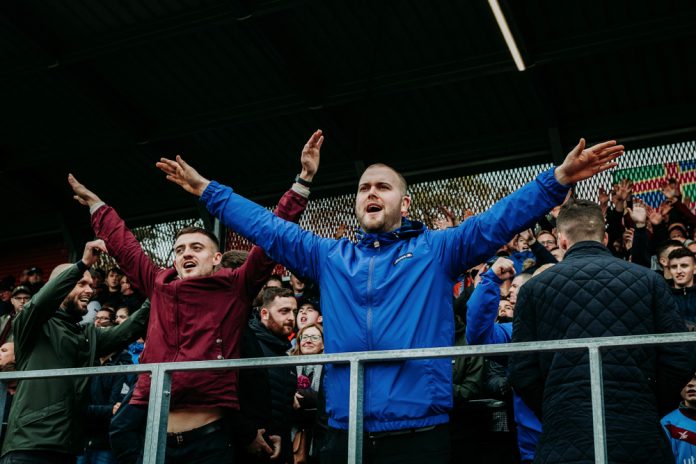 Sports fans will be welcomed back to stadiums on 2 December when the second national lockdown ends, the government has confirmed after unveiling a new long-awaited plan to reopen sporting venues to the public.
Supporters of English Football League (EFL), Premier League and rugby union Premiership teams, along with horse racing, will be allowed to return to watch their clubs in action.
The limit will be decided by which tier the area is in and the capacity of the stadium, but crowds of up to 4000 will be permitted in some sporting venues.
For events in tier one, the attendance has been lowered to 4000 or 50% of the ground's capacity. The figure is halved for tier two counties, which will be allowed a maximum of 2000 supporters in the stands or operate at a 50% capacity, depending on which is lower. Meanwhile, venues in tier three areas will still have to adhere to a spectator ban.
Grassroots sports will also re-commence, Prime Minister Boris Johnson has said, giving a boost to non-league and junior teams who were made to suspend their seasons on 5 November, although elite sports were allowed to continue throughout the quarantine period.
Johnson said in his statement to the House of Commons: "Spectator sports and business events will be free to resume inside and outside with capacity limits and social distancing, providing more consistency with indoor performances in theatres and concert halls."
However, fans may be banned from cheering their team on, so as not to increase the likelihood of spreading the virus through singing and shouting.
Tim Hollingsworth, Chief Executive of Sport England, commented: "From the prime minister down, there is now a strong recognition of the vital benefits of playing sport and being active, not just for your physical wellbeing, but also crucially as a support for your mental health.
"Our many millions of fans … have been unable to watch in person the sport they love since March," he said. "We know the numbers are limited to begin with and not all venues will be allowed to admit spectators, but this is progress."
On the other hand, Premier League enthusiasts may not yet be allowed back into stadiums, after the governing body released a statement expressing its concern about the effectiveness of the measures in place.
"Fans have been greatly missed at Premier League matches and therefore we welcome the Prime Minister's announcement today regarding the return of supporters for the first time since March, albeit at small numbers," it read.
"Our ambition remains to work with [the] Government to increase attendance to more substantial levels. Until this can be done, many fans will be unable to attend games and our clubs will continue to operate matches at a financial loss."