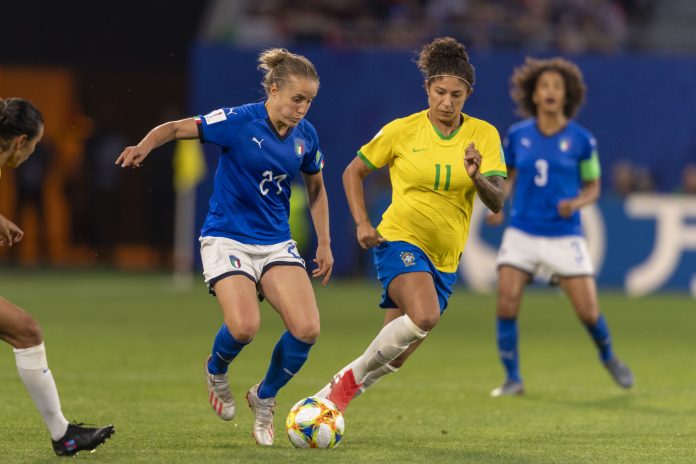 Online gambling platform Betmotion has teamed up with Brazlian international footballer Cristiane Rozeira in a one-year agreement, which will allow the company to use the striker's image to promote its products.
Rozeira has two gold medals from the Pan American Games on her CV and will work closely with Betmotion, as it continues to place  a specific focus on sportsbook, casino, bingo games.
As part of the deal, the 35-year-old, who has featured in five World Cups and currently holds the record as the all-time top Olympic scorer, will also promote Betmotion on her own personal Instagram account.
Angelo Alberoni, Betmotion.com's Brazilian Manager, commented on the deal: "Cristiane is a star and has won it all at the highest level in the women's game, we couldn't be happier to welcome her to the Betmotion team.
"Her success and values align perfectly with Betmotion's position in the market and we're excited about our partnership."
Betmotion has already recruited professional swimmer and World Champion Fernando Scherer to boost its iGaming brand, and Rozeira will be another important coup for the company.
Moreover, the firm also sponsors Brazil's National Basketball League, having recently penned a deal to partner with the division for the duration of the 2020/21 campaign.