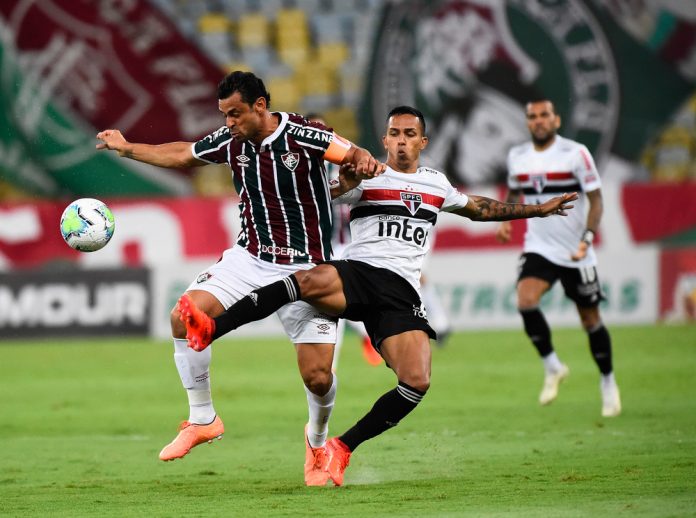 Rio de Janeiro-based football club Fluminense FC has signed a sponsorship agreement with Latin American sports betting operator Betmotion.
The agreement will see Betmotion's brand logo will be featured prominently on the Rio de Janeiro-based club's shirts as a 'chest seal'.
Furthermore, the operator will create an exclusive betting page for the four- time Brasileirão Serie A champions, where users can register with a promotional code to gain access to an exclusive bonus upon their first deposit.
Mário Bittencourt, President of Fluminense, commented: "We continue to seek to expand our brand. This new partnership, with an entertainment company, is the fourth closed within the pandemic. It is another sign of the appreciation of the Fluminense project." 
The 12 month agreement follows a series of regional sponsorship agreements which has seen Brazilian footballer Cristiane, the Brazilian National Basketball League (NBL), UFC fighter Mackenzie Dern, and Beach Volleyball stars Carol Solberg and Maria Elisa form partnerships with Betmotion.
Betmotion has maintained its growth in Latin America throughout a testing run in 2020. The firm now works with more than 40 games providers, offering over 3,500 titles across sports betting, bingo, casino and more.
"Brazilian DNA runs through Betmotion and being a partner of one of the giants of national football is a great source of pride," said Angelo Alberoni, Betmotion.com's Brazilian Manager.
"We have a mission of promoting sports and our collaboration with Fluminense shows that we are on the right path. There is nothing better than associating our brand with a club full of tradition, a passionate fanbase, history, titles and idols."