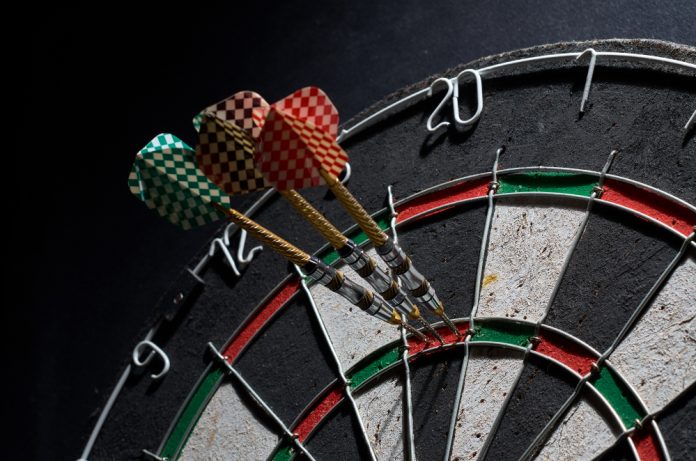 Northern Irish darts player Kyle McKinstry has been issued an eight-year ban by the Darts Regulation Authority (DRA) after being found guilty of match-fixing during the lockdown period.
The 34-year-old has received two separate suspensions; a six-and-a-half-year ban for match-fixing and an additional 18-month ban for refusing to provide the DRA with a phone record as requested.
In August, the International Betting Integrity Association (IBIA) detected 'suspicious betting' activity in some of the games he had played in during May and April, when he was first suspended.
"This shows that any player found guilty of match-fixing at any level of the sport will be caught and will face a lengthy ban," DRA Chairman, Nigel Mawer, commented.
"The specific suspension for failing to produce itemised phone billing is welcomed, as the requirement for co-operation from players is an important part of any DRA investigation."
He admitted to fixing a contest against England's David Evans during the 'A Night at the Darts' series, which McKinstry lost 5-0, to a disciplinary committee. His 5-1 defeat at the hands of Netherlands' Wessel Nijman was also under investigation.
Nijman was also banned for five years in October for breaching anti-corruption regulations, but there is no indication that Evans was involved in the incident.
Former BDO World Championship quarter-finalist McKinstry posted a statement on his Facebook account, which read: "I made a bad error of judgement at a bad time in my life. This is something I will regret for the rest of my life and I hope this is a catalyst for anyone else in a bad position.
"I am going to work hard and keep my head down and hopefully put this behind me and come back bigger and stronger."