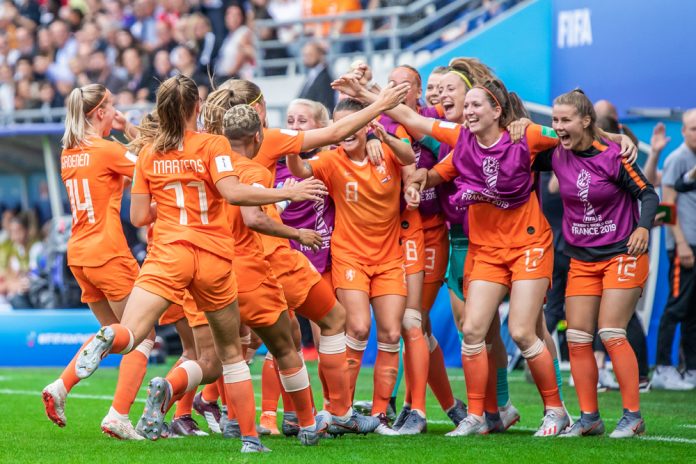 Dutch network NOS has agreed to a deal for the television and radio rights for the Netherlands women's national football team games.
The four-year contract covers all qualifying matches, the 2023 FIFA Women's World Cup and the 2025 UEFA Women's Euros, along with any friendly fixtures, commencing in September 2021.
The deal was brokered through Eurovision Sport, the sports arm of the European Broadcasting Union (EBU).
The 2017 Women's Euros drew in around 4.1 million people to NOS and the channel will follow the reigning European champions as they look to retain their title.
The public service broadcaster already holds the rights to the postponed Tokyo Olympics and the 2021 UEFA Women's Championship, which are due to take place in 2021 and 2022 respectively as a result of COVID-19 delays.
NOS also acquired the rights for a handful of live Women's Eredivisie matches and highlights from the top flight in a separate deal. It will share the domestic coverage of the league with Fox Sports.