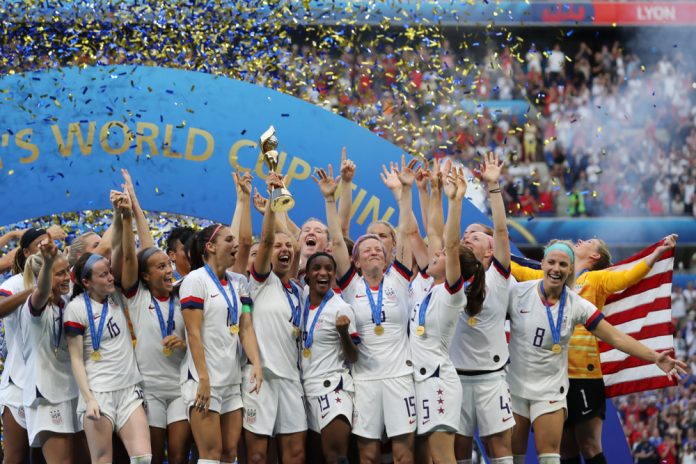 Pay-television broadcaster Sky New Zealand has picked up the media rights to the 2023 FIFA Women's World Cup, which is being jointly hosted by New Zealand and Australia.
As part of the arrangement, the network will screen all 64 matches from the tournament across its linear and streaming platforms, along with highlights, support programming and additional digital content.
In addition, one match per day, along with all matches involving the New Zealand national team, will be made available on a free-to-air basis by the broadcaster, which carried the last two editions of the Women's World Cup in 2015 and 2019.
"Sky has shown a strong track record of broadcasting women's football in New Zealand and this deal will provide unprecedented coverage of the tournament, as well as bringing women's football to more fans and new audiences," remarked Sarai Bareman, Chief Women's Football Officer at FIFA.
Deals to show the tournament in the two hosting countries have now been completed, after Optus Sport sealed the exclusive rights to the 2023 Women's World Cup in Australia earlier in June.
New Zealand will stage around half of the tournament's matches, including the opener at Eden Park in Auckland.
Sophie Moloney, Sky NZ CEO, explained: "We are committed to supporting the growth and development of the women's game alongside our support for women in sport across dozens of other codes, athletes, teams and communities throughout Aotearoa.
"Sky has a fantastic pedigree for delivering the broadcast of major global events such as the Olympic Games (Summer and Winter), the FIFA World Cup, Rugby World Cups 2011 and 2015, the Cricket World Cup and the Commonwealth Games.
"We know that major events create a unique opportunity to engage new fans and grow awareness and participation. We look forward to working with Football NZ, Sport NZ and organisations such as WISPA to ensure that the FIFA Women's World Cup leaves a lasting legacy for football and women's sport in New Zealand."