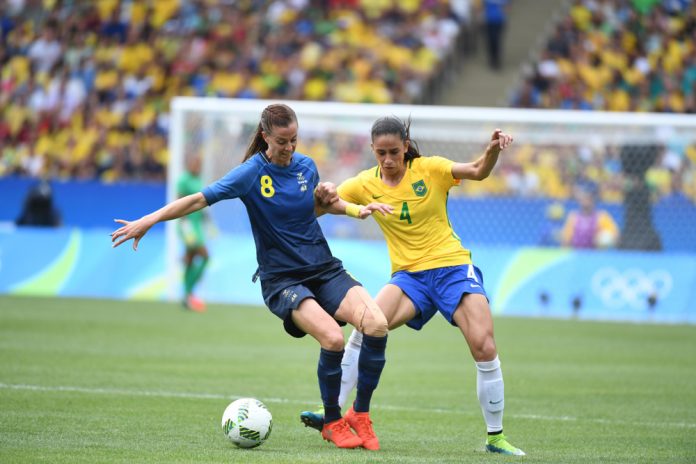 Telecommunications company Optus Sport has sealed the exclusive media rights in Australia to the 2023 FIFA Women's World Cup, which will be jointly hosted by the country and neighbouring New Zealand.
Under the terms of the agreement, Optus will provide coverage of all 64 matches from the quadrennial tournament, with key matches and all of the Australian women's national team games, along with one fixture per round, made available on free-to-air television through a sublicensing deal.
Optus Chief Executive, Kelly Bayer Rosmarin, remarked: "We are delighted to not only support the most exciting women's sporting event in the world, hosted right here on our home soil, but also to demonstrate our unwavering commitment to growing women's sport in this country."
Promising to provide 'the most comprehensive coverage ever of a FIFA Women's World Cup', Optus will also facilitate highlights, support programming and other digital content for streaming on connected TVs and mobile devices.
"We have built an unparalleled pedigree in enhancing and supporting women's football and building unique customer relationships with football fans," said Clive Dickens, Optus's Vice President of TV, Content and Product Development. "The FIFA Women's World Cup 2023 represents a huge opportunity to help drive growth and visibility of women's football in Australia and deliver football fans the best-ever coverage.
"We are committed to changing the future children see and the importance of promoting women in sport to drive that change."
The broadcaster, which also screened the 2019 edition of the Women's World Cup via a sublicensing arrangement with SBS, holds the rights to the English Premier League, the FA Women's Super League and the UEFA Women's 2022 European Championships.
FIFA's Chief Women's Football Officer, Sarai Bareman, added: "Optus has shown a strong commitment to broadcasting women's football and this deal will provide unprecedented coverage in Australia for the tournament, as well as bringing women's football to more fans and new audiences. We look forward to working with Optus to promote the FIFA Women's World Cup 2023 to accelerate the growth of the women's game in Australia in the lead up to 2023."
The 2023 edition of the Women's World Cup is pencilled in from 20 July to 20 August and will be staged across nine host cities and 10 venues after Australia and New Zealand were officially awarded the hosting rights to the national team tournament in June 2020.
The competition has been expanded from 24 to 32 teams, with the tournament getting underway at Eden Park in Auckland and concluding with the final held at Sydney's Stadium Australia.