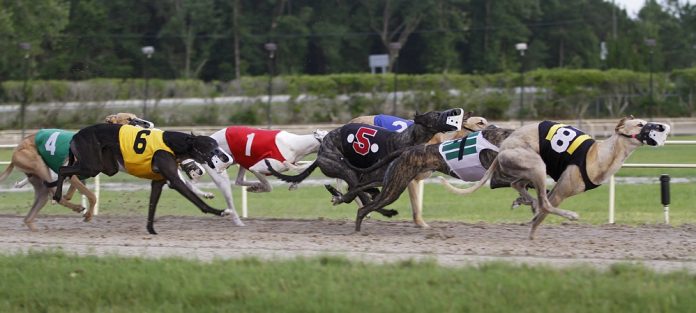 The Greyhound Writers' Association (GWA) has awarded Star Sports' Ben Keith with the GWA Services to Greyhound Racing Award, in lieu of his services to the sport.
Lifelong greyhounds fan Keith, whose Star Sports company will either sponsor or co-sponsor the Greyhound Derby for the fifth consecutive year in 2021, was granted the award for 'his continued support of this great sport,' read the GWA's statement.
Reacting to his award, Keith said: "I was so touched by that, it was the most wonderful news, and it's been a pleasure to give back a bit to a sport that has been so kind to me."
? | Ben Keith receives Greyhound Racing Award

The Greyhound Writers' Association announced tonight that Ben Keith (@BenStarSports) is the latest recipient of the GWA Services to Greyhound Racing Award

FULL DETAILS BELOW:https://t.co/Bkjm4MMXBt

— Star Sports Bookmakers (@StarSports_Bet) January 29, 2021
Furthermore, the GWA referenced the challenge of the past 12 months, saying that the sport should be proud of how it has responded to these difficulties, 'especially in the work of trainers, their kennel hands and staff, supported by owners, whose love for this majestic breed knows no bounds.'
"It's that love of greyhounds and greyhound racing which shines through seemingly everything Ben does. He is hugely respected in the game as a real champion of the sport and is already a Greyhound Ambassador for the Greyhound Board of Great Britain," the GWA continued.
"The GWA hopes Ben accepts this award as an appreciation of not just a passion for greyhound racing shared by so many, but of how this love has manifested itself in race sponsorship and, just as importantly, in the way he spreads the word in all walks of life."
As well as recognising Keith for his loyalty and commitment to the sport, the GWA also acknowledged a number of other individuals for their service to greyhound racing over the years or for making a significant contribution in 2020.
The efforts of GBGB trainer representative Peter Harnden, Lincolnshire GT home-finder Kevin Stow, track consultant Nathan Corden, former champion trainer Mark Wallis, retired Derby-winning handler Danny Riordan, Ladbrokes/Coral track boss Ian Smyth, RPGTV executive producer Clive Lawrence, social media innovator Josh Sealey and the team behind the 'Your Greyhound's History' Facebook group were all highlighted by the GWA.
The GWA also unveiled a number of posthumous awards, paying tribute to home-finders Mike Reynolds and Johanna Beaumer, the late Romford trainer Yvonne Gaskin, record breaking world champion Ballregan Bob's trainer George Curtis and former GWA life-president Bob Betts, all of whom passed away in 2020.