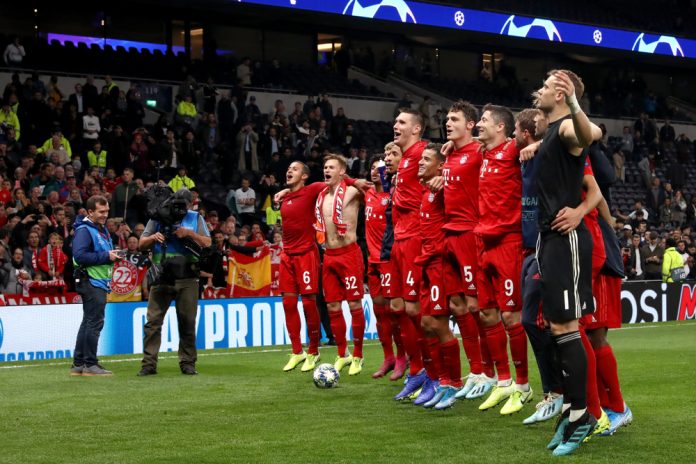 European giant Bayern Munich is set to feature in a new behind-the-scenes Amazon Prime Video documentary series.
The series, which has been produced by the W&B Television production company, will chart the Bundesliga club's treble-winning season, right through to the current campaign which sees the reigning champions defend the top tier title and prepare for the upcoming Club World Cup.
Programming will also feature footage from training sessions, road trips with players, and executive committee meetings and board negotiations.
Managing Director of Prime Video Germany, Dr Christoph Schneider, commented: "With our Amazon sports documentaries, we have created benchmarks in terms of access for sports fans. Now I'm delighted we'll be taking Prime members up close to the mighty FC Bayern Munich and giving them unprecedented insights. With our partners from W&B Television, we'll come closer to the German record champions and treble winners than ever before."
In 2019, Amazon Prime aired a similar four-part documentary which went behind-the-scenes of Bayern's top-flight rivals, Borussia Dortmund.
Furthermore, earlier in January, the retail giant confirmed that the National Hockey League's (NHL) Toronto Maple Leafs would be the subject of the next 'All or Nothing' docu-series.
Amazon's football-themed documentaries have been a hit among Premier League supporters after the streaming service hosted the 'Leeds United: Take Us Home' docu-series. Manchester City and Tottenham Hotspur have also starred in the trademark All or Nothing series.
"With this documentary, we are proud to be telling the story of FC Bayern, because it is a great success story – from the rich historical tradition, via the present with its outstanding sporting successes, to our ambitious plans for the future," Bayern Munich Chairman and CEO, Karl-Heinz Rummenigge, said.
"Especially now, with Corona unfortunately obliging us to keep our distance, this documentary is a wonderful opportunity for our fans to experience at first-hand what is going on in our team and at our club."
Meanwhile, Discovery+ has tied down the rights to Liverpool FC's 'The End of the Storm' documentary. The film follows Jurgen Klopp's side as they secured their Premier League title in 30 years amid the COVID-19 pandemic.
The programme will go live on the newly launched over-the-top (OTT) streaming platform in the Nordic territories, Italy, Spain, the Netherlands, Poland and India from next month.