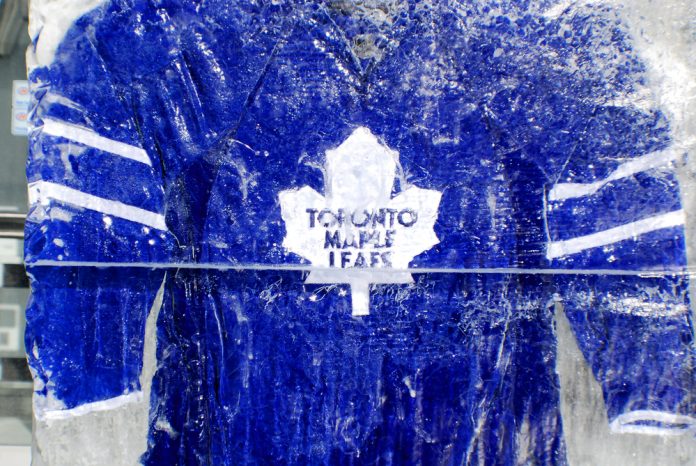 The Toronto Maple Leafs will be the first National Hockey League (NHL) franchise chosen as the subject of Amazon's All or Nothing documentary series.
The multi-episode docu-series titled All or Nothing: Toronto Maple Leafs, will chart the team's 2020/21 campaign in the realigned Scotia North Division. The Maple Leafs kicked off the campaign, edging the Montreal Canadiens 5-4 in the all-Canadian league.
The series, which will be released on Amazon Prime's streaming service across 240 countries and territories, will give viewers a look behind the scenes at the lives of the players, coaches and other staff.
NHL Chief Content Officer and Senior Executive Vice President, Steve Mayer, said: "All or Nothing has an established reputation for its inspiring storytelling and unprecedented access to some of the world's biggest sports franchises. With the unwavering support of the Leafs players, coaches and front office, we will give fans around the world unprecedented access to an entire NHL team's season for the first time ever. 
"We welcome this incredible opportunity to partner with Amazon to expand on the NHL's continued commitment to bring our great game not only to our hockey fans but all sports fans worldwide."
Premier League clubs Manchester City and Tottenham Hotspur, the New Zealand national rugby union team and five National League Football (NFL) franchises have already been featured in the All or Nothing series.
The Maple Leafs series will be produced in association with Original Productions and Cream Films.
"I know the real-life action on the ice is only matched by the drama behind closed doors," added Amazon Studios Vice President of Local Originals James Farrell. "The series will offer an exclusive all-access experience for Prime members."
At the beginning of the season, the 31 NHL teams were reassigned to four new divisions, including the aforementioned Canadian league, to avoid excessive travel and prevent the spread of the coronavirus.
The season will be 'unique for many different reasons', according to Maple Leafs President, Brendan Shanahan, making it the perfect time for the NHL franchise to be chosen for the Amazon docu-series.
Insider Insight: Amazon and Netflix docu-series give sports fans a glimpse behind the scenes of their favourite teams. Both platforms have enjoyed success with their sports features and the Toronto Maple Leafs edition will be Amazon's first foray into the NHL.