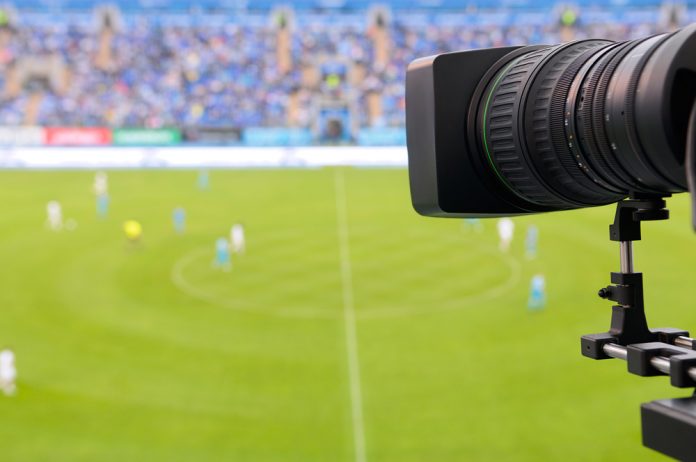 Sports data and analytics firm Stats Perform has unveiled PressBox – its newly-launched 'all-in-one online platform', bringing together data-driven insights, video clip discovery and data research for sports broadcasters, teams and leagues.
Alongside the release of PressBox – which is aiming to 'transform sports media' – are two new Stats Perform applications unified on the single sign-on PressBox platform – PressBox Live and PressBox Video. 
A real-time sports media dashboard, PressBox Live utilises detailed player and team statistics, insights and AI powered metrics, offering a live feed that surfaces insights during the action, advanced and ever-adjusting metrics such as win probability and expected goals, integrated live chat, along with graphics and visualisations.
PressBox Video, on the other hand, is a new application in the Stats Perform ecosystem that serves as a personal video content assistant, compiling a selection of sports video content, with more than 10 years of archive footage, in-app, cloud-based software, intuitive search functionality, personalised content preferences and multiple file formats and screen ratios.
"Key narratives which might have taken researchers 10 crucial minutes to uncover are served in mere moments to PressBox users," noted Stats Perform Chief Product and Marketing Officer, Nancy Hensley. "PressBox is the destination for the best sports research and data-driven insights all under one intuitive platform."
Allowing production teams to boost productivity and accommodating large-scale content creation, PressBox aims to drive fan engagement which, in turn, is likely to generate more subscriptions and maximise advertising revenue by 'telling a deeper sports story' and communicating 'groundbreaking narratives'.
With sports media organisations facing the challenge of producing high-quality analysis, graphics, video, and more within moments during a live event, Stats Perform's new platform seeks to address these issues by compiling all of the tools required in one place, enriched by the company's sports data offering.