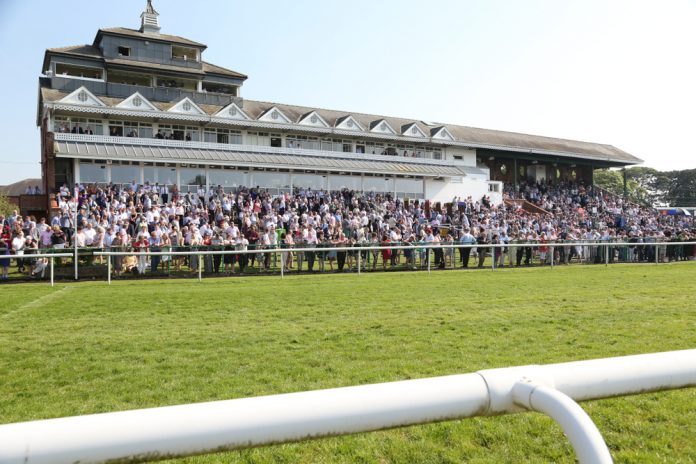 As the UK government eases restrictions on leisure and hospitality venue restrictions as of 17 May and racetracks prepare to welcome staff back through their doors, the British Horseracing Authority (BHA) has reminded racecourse management of their duties and responsibilities.
Ahead of a weekend of full racing fixtures, the organisation has reiterated to racing management, officials, staff, and owners to review its latest 'COVID-19 guidelines and operating procedures', which must be ensured across all racing fixtures until further notice.  
"The document has been updated to reflect the easing of government COVID-19 restrictions, whilst still ensuring that racing's participants – and particularly those working in higher-risk environments on raceday – continue to be protected," the BHA detailed in its update.
As part of plans, UK racecourses will operate a 'zoning system' across venues, splitting the racecourse into two main infection control zones – Green and Amber.
Within the Green Zone, racecourses will operate the 'highest infection control measures' – with area access limited to those working directive with jockeys such as valets, officials and medics.
Safety procedures within the Green Zone will include social distancing, entry screening and mandatory face coverings for all workers.
"These requirements will continue to be reviewed regularly and, where possible, relaxed, in line with government guidance. In the meantime, thank you, as ever, for your patience, understanding and cooperation as we continue to operate under COVID-19 restrictions, " the BHA concluded.
All other racecourse areas, including parade rings and racecourse stables, will be in the Amber Zone, in which owners will be allowed to engage with their horses and riders.
Pre-raceday screening has been enforced for all Amber Zone attendees, including trainers, stable staff and the media, but with social distancing remaining in place, as required by government.