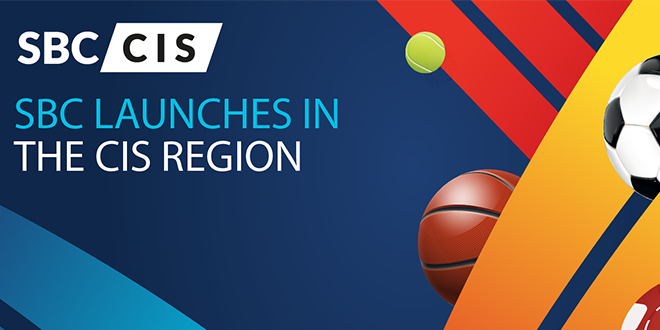 SBC localises in CIS region in partnership with Sports Media Holding.
Betting and iGaming industry events and media company SBC is to make a big investment into the burgeoning CIS market by striking a new partnership with Sports Media Holding (SMH).
After a successful collaboration on the SBC Digital Summit CIS last October, the two organisations are to join forces once again with the launch of news, media, events and business services in the CIS region.
Rasmus Sojmark, CEO and Founder of SBC, commented: "We are very excited to further cement the SBC brand in the CIS market with our good partners at Sports Media Holding. The CIS region and surrounding markets offer exceptional opportunities, and we hope that the insights and analysis provided by SBCCIS.com will help the industry fulfil its potential."
Lasha Machavariani, CEO and Founder of Sports Media Holdings (SMH), added: "The SBC brand stands for high quality insight and information sharing so we are delighted at being part of the team bringing that standard to the CIS region and beyond. The market is crying out for this service and we are looking forward to providing it to our friends and colleagues."
www.SBCCIS.com will cover news in Russian from the region, including the gambling markets in Russia, Ukraine, Georgia, Armenia, Kazakhstan, Uzbekistan and other related territories.
As well as the news website, SBCCIS.com will also publish a range of podcasts in Russian and English language discussing issues and personalities in the local countries. Other multimedia content includes webinars, video interviews and interactive features.
The partnership also sees the return of the successful SBC Summit CIS in October, which will see SBC's high quality trade conference and exhibition model return to the region.
SBCCIS.com will also offer an advisory service for companies targeting Eastern Europe's and Central Asia's most exciting gambling markets.