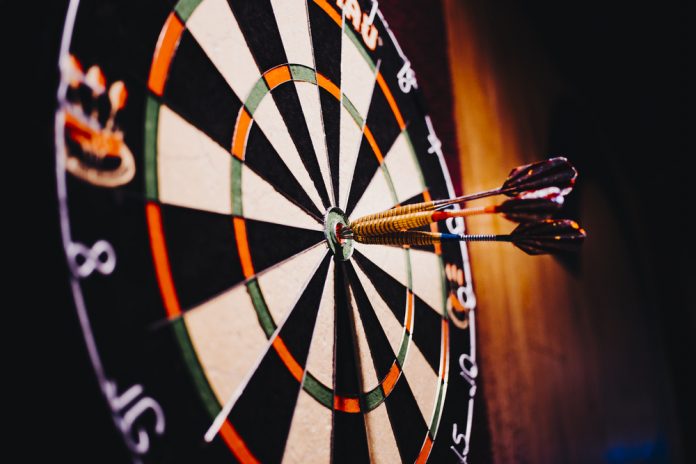 The Professional Darts Corporation (PDC) has formed a partnership with men's grooming and hygiene brand, Manscaped.
As part of the deal, the PDC has designated Manscaped as its 'official below-the-waist grooming partner', ahead of the hotly anticipated Betfred World Matchplay championship this summer.
"We welcome Manscaped as an official partner for the 2021 Betfred World Matchplay ahead of our eagerly-awaited return to Blackpool next month," said Matt Porter, Chief Executive at the PDC.
"As one of our most prestigious tournaments with a global reach across nine days of top-class darts, this will be a great platform for Manscaped to gain worldwide exposure for their ever-growing brand. Their innovative products have proven popular across the globe and we're sure that they'll be a hit with fans attending and watching the World Matchplay."
The Betfred World Matchplay boasts the record as the PDC's second-longest-running televised event and the highlight of the darting summer.
This year, ten sessions of darts will be broadcast worldwide from 17 to 25 July, with players battling it out for the Phil Taylor Trophy at Blackpool's Winter Gardens, whose stage will now adorn the Manscaped logo.
"There's a natural fit between the precision and accuracy required in the sport of darts and in grooming below-the-waist, making this an exciting and effortless partnership for everyone," added Joey Kovac, Senior Director of Marketing at Manscaped.
"The Betfred World Matchplay is intense, but also a party, with dedicated professionals and the most devoted fan base from all over the world. We look forward to being part of this unique and wildly fun experience and calling ourselves PDC fans for life."