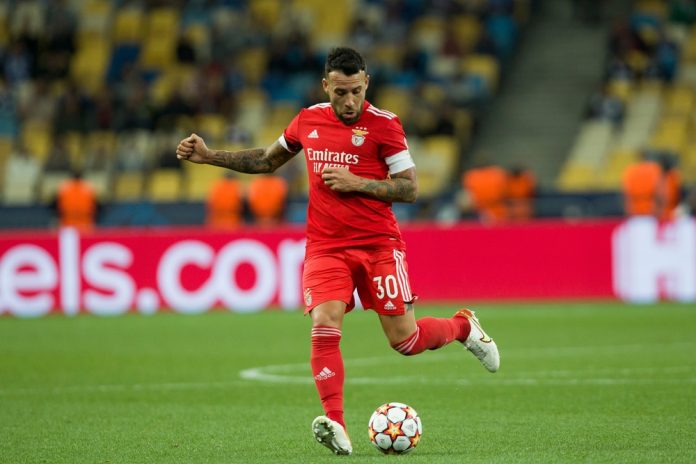 SL Benfica has formed a deal with Genius Sports which includes live tracking data, analytics and enhanced broadcasting, in an expansion of its Portuguese operations.
The deal will see Genius' Second Spectrum subsidiary provide tracking technology, machine learning and AI capabilities to provide 'statistical insight' into the team.
Additionally, the company will also conduct a broadcast role for the Primeira Liga club to bolster fan engagement – an area in which Genius has become increasingly invested in in recent years – across a selection of games pers eason.
"It is with great pleasure that we can now rely on the data and reports provided by Genius Sports," noted Nuno Maricio, Head of Performance Analysis at Benfica.
"The excellent quality of the system and data obtained, as well as the way in which all inputs are provided to Performance Analysts, Sport Data Scientists and the Coaching Staff, is perfectly aligned with the analysis model and holistic intervention of Sport Lisboa e Benfica, allowing us to further develop and enhance our individual and team performance."
Genius' telecasts will be distributed across Benfica TV and Benfica Play, with the objective of strengthening fan engagement for the team as well as expanding its international audience using player stats and interactive customisations.
Lastly, the club also aims to leverage Genius' stats and data insights to benefit its coaches, players and partners, covering areas such as expected goals, pressing metrics, player and shot speeds.
In particular, Benfica coaches will gain access to team and player metrics as well as tactical videos leveraged by AI-driven analytics, utilised with the goal of strengthening player and team performance levels.
Benfica coaches will have access to hundreds of new team and player metrics, and unique tactical videos to strengthen player and team performance levels through AI-driven analytics capabilities.
Paul Hunt, Second Spectrum Executive Director, added: "As one of the most prestigious and innovative clubs in European soccer, Benfica has established an incredible reputation for going above and beyond for its fans.
"Our agreement will give Benfica the opportunity to continue to enhance and innovate the live fan experience, bringing its passionate supporters closer to the action with interactive and data-driven broadcasts."
Although marking its debut deal with a top-flight Portuguese football club, Genius has an active history in the country, having entered into an agreement with the division in 2017.
Genius operates with the objective of 'connecting sports, betting and media', and has deals in place with a range of betting operators, including Betway and bet365, as well as Entain in the US, with the latter two covering NFL data.