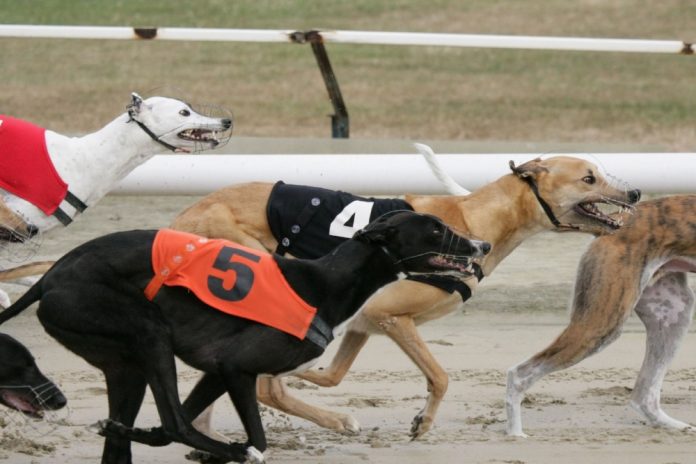 In April this year, bet365 announced a significant sponsorship deal to support UK greyhound racing with a range of competitions across the 2022 schedule.
Next on its schedule is the Puppy Oaks at Towcester, which shortly follows the conclusion of the bet365 Empress Stakes at the same Northampshire track as the Dave Firmager-bred and owned star landed last month's showpiece final.
Bet365's Racing Spokesman, Pat Cooney, said: "Fabulous Azurra lit up the bet365 Empress Stakes Final, and we look forward to sponsoring even more first-class greyhound racing when we return to Towcester in November, for the bet365 Puppy Oaks. A Four bend competition, another category one meeting, that's one I'm really excited for.
"Then we go down to road to Oxford in December, another category one, this time over their 650m trip, one that will be very much of interest to the stayers. Staying at Oxford we have a puppy competition over the four bends in the New Year.
"Yet another category one. That's four category ones that we are delighted to put our name to, they're all four round competitions and there will be plenty of talent on show."
Supporting competitions across UK greyhound racing allows the operator to drive brand visibility during what has been described as high quality race meetings.
The company highlighted its confidence that its customers around the world will enjoy the racing and betting opportunities as a result of its long-term commitment.
Described as 'integral' to bet365's product offering, the firm stated that this sponsorship showcases the commitment it has to the sport as well as the tracks and the people involved.
"Despite the increased popularity of other sports in recent years, our Greyhound figures suggest it is a consistent sports performer," Cooney concluded.
"We wanted to promote Greyhound racing and were delighted to sponsor four Category 1 competitions, starting with our Empress Stakes at Towcester which attracted a good response in greyhound circles and on social media."

The original deal was a 'first' for bet365 in the sport, and covered four major category competitions. The coverage also now features on SIS and direct to the home audience through Racing Post Greyhound TV (RPGTV).