The British Horseracing Authority (BHA) has revealed that it will be increasing the prize money of more than 60 'development races' this year.
The commitment, made by the BHA and breeding farms Darley and Juddmonte, aims to enhance funding for winning horses at the beginning of their careers.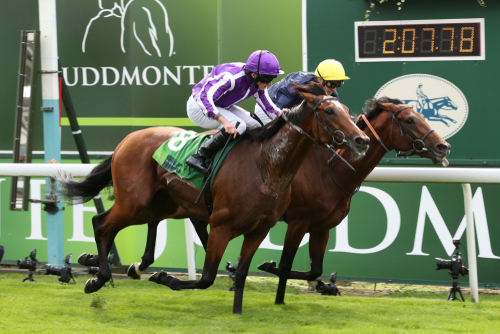 Richard Wayman, Chief Operating Officer for the BHA, said: "Well-funded development races provide an opportunity to boost returns to owners in the early stages of their horse's career, thereby potentially supporting the yearling market and, in doing so, assisting breeders at all levels."
The announcement forms part of the organisation's long-term sustainability programme for UK racing and will see a total 63 maiden races receive extra prize money, in which the BHA plans to hold 20 x £30K fixtures reserved for two-year-old novice studs.
"Juddmonte and Darley have been huge supporters of British Racing for decades and we are extremely grateful to them both for their financial assistance towards supporting this important part of the race programme," Wayman added.
We look forward to working with them and other parties so that we can build on this significant first step in future years."
Furthermore, the BHA will also host 21 'open Maiden' fixtures funded by its Development Fund. Meanwhile, the breeding farm of Darley will support the highest value races in the range £30k – £50k, reserved for 3yo / + 3yo studs.
The pledge has been recognised as 'the first step on the path towards a substantial enhancement of the values of Flat maiden and novice races', with discussions ongoing about further improvements for 2024 and beyond.
The planned development races will begin in April 2023, and will be hosted at a range of racecourses, both large and small, across the length and breadth of the UK (click here to view all 63 fixtures).