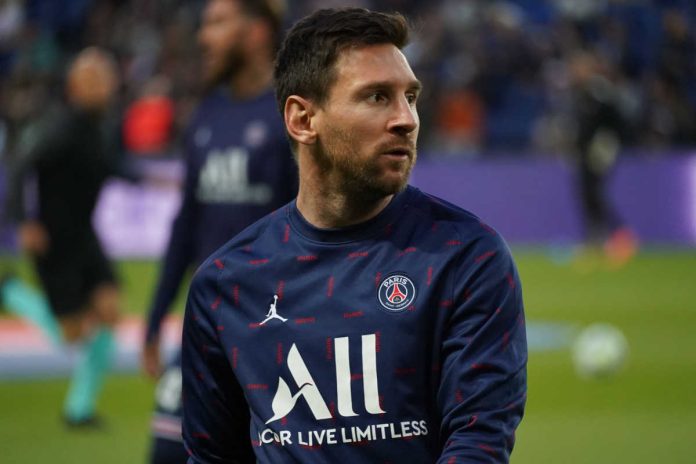 Mastercard are offering football fans a chance to walk out with Lionel Messi for an upcoming UEFA Champions League tie with the 'Walk out With Messi' sweepstake. 
The competition strengthens Mastercards' longstanding link with European football's top competition, as the firm looks to provide unique activations for the partnership.
Entrants, in order to enter, will need to log-in into Mastercard's Priceless website for the chance to win their child an opportunity to walk out with Messi during the second leg of the Round of 16 Champions League tie between Bayern Munich and Paris Saint-Germain, played on 8 March, 2023.
Messi commented: "Walking onto the pitch before a UEFA Champions League match is a unique experience.
"No matter how many times I do it, it never gets old. I am always so happy to share that feeling with the young mascots, and only hope that the experience gives them belief, in themselves, in the beautiful game, and in the power of chasing their dreams."
In addition to the 'Walk out With Messi' competition, the PSG and Argentina star unveiled a new player mascot kit which will be worn by mascots during the Champions League Knockout Stage, which kicked off 14 February.
The Mastercard mascot kit will be worn throughout the rest of competition and holds a 65% smaller carbon footprint made from previous editions, with the shirt and shorts made up of recycled fabrics, using 90% less water and 70% less energy.
"Nothing inspires a life-long passion for football quite like a standout experience, whether that's watching your team win a nail-biting final, witnessing your favourite player score a worldy, or meeting a footballing hero," added Jeanetter Liendo, Senior Vice President Marketing and Communications at Mastercard Europe.
"That's why Mastercard is a proud sponsor of the UEFA Champions League player mascots, and why we're offering one young fan a chance to walk onto the pitch in our new player mascot kit, hand in hand with the most inspirational player of all time."