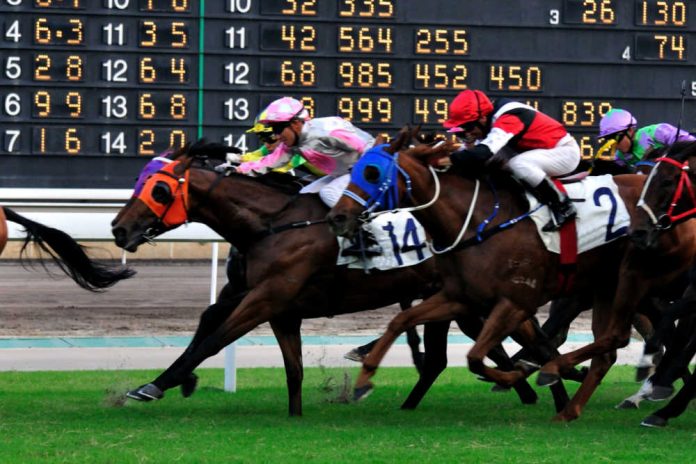 The Hong Kong Jockey Club (HKJC) has inked an agreement with SIS (Sports Information Services).
The collaboration sees six races on the $31.5m Saudi Cup race meeting now held at King Abdulaziz Racecourse on 25 February, with each becoming HKJC World Pool events.
Sam Nati, Head of Commingling, Hong Kong Jockey Club, stated: "The Saudi Cup is a race that has already firmly established itself in the racing calendar and we are thrilled to have this meeting as part of the World Pool.
"We aim to include the best international racing events within the World Pool schedule, so it makes sense for the Saudi Cup to join the roster in 2023."
Established in 2019, The Saudi Cup race day has horses from 15 countries planning to participate this year.
Named the feature race, the $20m Group 1 Saudi Cup will showcase last year's top two finishers – Emblem Road and Country Grammer.
"As the wagering distributor of The Saudi Cup since its inception, SIS is proud to have the race day as part of the prestigious World Pool schedule," added Michele Fischer, Vice President of SIS Content Services.
"It allows us to continue to grow the following of the Saudi Cup races through increased pool size and expanded global participation. We appreciate inclusion in the Hong Kong Jockey Club's World Pool initiative to showcase the best global races."
HKJC will host the wagering pools on Saudi Cup day races 3-8, while SIS will coordinate the commercial arrangements with global pool operators.
World Pool is an extension of the HKJC commingling business, where the HKJC accepts bets from overseas partners to expand its pari-mutuel pools for local Hong Kong racing.
Last week, SIS introduced flat race meetings from Italy as it grows its international content offering. The live betting services supplier gained 1,435 races annually – with horse racing action taking place three times a week.
This now aims to increase betting opportunities for operators, with the races complementing evening fixtures from the UK and Ireland in the summer months.