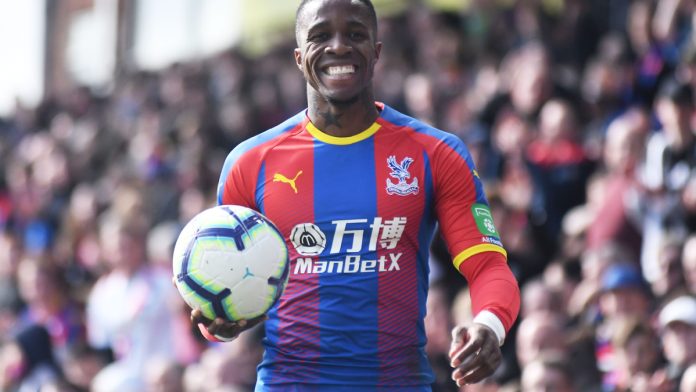 Crystal Palace has successfully scored a new bookmaker deal weeks after the Premier League's vote on sports betting sponsorships, agreeing to a sleeve sponsor deal with Kaiyun Sports.
Crystal Palace's deal with Kaiyun Sports makes them the first team to sign a new sports betting sponsorship agreement since the Premier League's decision to remove operators as front-of-shirt sponsors. It also comes just under two months after the publication of the revised Gambling Act White Paper.
Kaiyun Sports' Chief Marketing Officer, Brian Howard, said: "The collaboration with Crystal Palace Football Club is an important milestone for us to step onto the global stage.
"Crystal Palace Football Club has a rich history and a growing worldwide supporter base. We believe that this partnership will bring great complementary benefits for both sides.
"We will continue to innovate, bringing more diverse and exciting sports entertainment experiences to sports enthusiasts around the globe."
Kaiyun Sports holds a share in the Asian betting and gaming market, providing odds for more than 30 sports and leagues, including the English top flight which it has already tackled commercially with an Aston Villa sleeve deal from last year.
Barry Webber, Chief Commercial Officer at Crystal Palace, added: "As Asia's largest digital sports platform, Kaiyun has a strong and consistent reputation for delivering sports and entertainment options for users.
"We are looking forward to working together with Kaiyun Sports to create a safe and enjoyable experience for fans."
Crystal Palace is the first to sign such a deal post-factum the Premier League's decision to implement a voluntary ban of front-of-shirt sponsorships, with the competition's 18 out of the 20 clubs promising to end any relevant agreements in place and instead sign a sleeve partner by the 2027/28 season.
Commenting on the news, George Harborne, SBC's Sponsorship Director, said: "I don't think we should be surprised by this announcement and I am sure it will be the first of many that will take place over what will likely be a normal summer of business between Premier League sides and the gambling industry.
"This agreement specifically may be a sign of things to come as we see the Kaiyun Sports brand take the sleeve position on the kit of Crystal Palace.
"We can anticipate that this will become a frequent spot for gambling advertising once the self-imposed restrictions by Premier League clubs on main shirt partnerships comes into effect for the 2027/28 season."