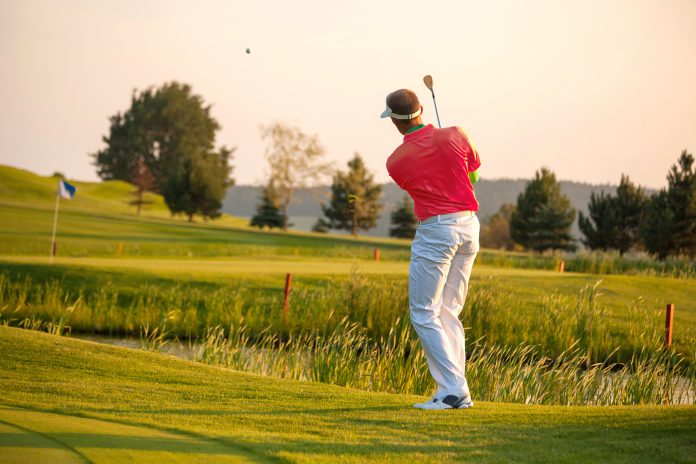 The European Tour has announced UK betting operator Betfred as the new title sponsor of the British Masters.
The agreement, for an initial two years, marks another new chapter for the historic tournament, which has been a popular part of the European Tour's Race to Dubai for the past four seasons after returning to the schedule in 2015 following a seven year absence.
Tommy Fleetwood, the 2017 Race to Dubai Champion and one of the stars of last year's Ryder Cup, will host this year's Betfred British Masters at Hillside Golf Club (May 9-12), in Southport, the coastal town where he grew up.
Fleetwood succeeds Ian Poulter (2015), Luke Donald (2016), Lee Westwood (2017) and Justin Rose (2018) as the tournament host, with each member of the quartet having played an important part in the rebirth of the tournament, which had previously been an integral part of the European Tour's calendar from the Tour's formation in 1972 through to 2008.
Keith Pelley, Chief Executive of the European Tour, commented: "We are delighted to announce Betfred as the new title sponsor for the British Masters and we look forward to working together to capitalise on the success of the tournament since it came back on to our schedule.
"The British Masters has been one of our most popular events over the past four years, particularly in terms of reaching new audiences through our partnership with Sky Sports and the work of the four tournament hosts, Ian Poulter, Luke Donald, Lee Westwood and Justin Rose.
"We have another terrific host this year in Tommy Fleetwood, whose own popularity continues to grow, and another fantastic venue in Hillside, so to announce Betfred as title sponsor is another major boost for the tournament.
"Betfred has a strong track record in sponsorship across a number of sports, including rugby, football, snooker and horse racing, and we are thrilled the British Masters will now be their first golf sponsorship."
Betfred was founded by brothers Fred and Peter Done in 1967 and was first established as a single shop in Ordsall, Salford. It is now one of the UK largest bookmakers sponsoring Rugby League's Super League, Championship and League One, the World Snooker Championship and World Matchplay Darts, while in football Betfred sponsors the Scottish League Cup.
Fred Done, co-owner of Betfred, added: "I've been looking at golf sponsorship for some time so when the British Masters, with Tommy Fleetwood hosting in the North West, was put to me it seemed the perfect opportunity to get involved.  I am absolutely delighted to see the Betfred brand alongside such a high profile event in the sport of golf."
Fleetwood emphasised: "It's great to have Betfred on board, making it the Betfred British Masters. For me, as host, one of my key messages was to push the North West, and they are a North West based company, so it fits perfectly.
"On top of that, they have been involved in some great sporting events. So it's come together nicely and we are very happy to have Betfred on board as title sponsor."
Tickets to the 2019 Betfred British Masters hosted by Tommy Fleetwood at Hillside Golf Club from May 9-12 are available by clicking here. A range of hospitality packages are also available. Click here for more details.
Betfred is a member of ESSA (European Sport Security Association) and will work with the European Tour's Integrity Unit, which was launched in 2018 as a key component of the Tour's enhanced integrity programme. Betfred is committed to responsible gambling and protecting customers is at the heart of its business.