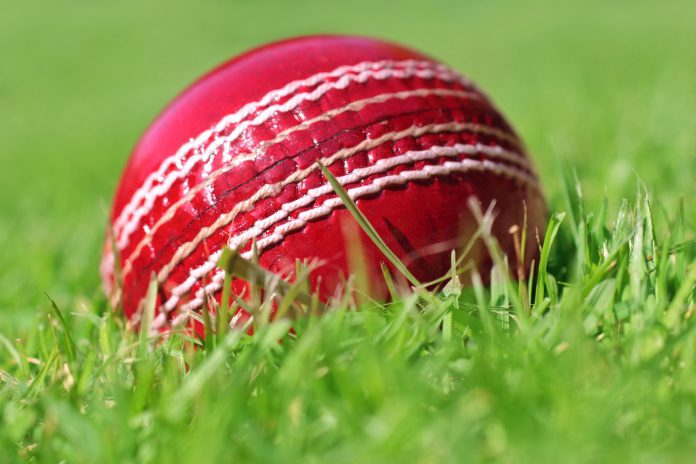 Each week, InsiderSport is analysing the signings and departures from the business of sport. This edition looks at world Rugby's expansion into esports, as well as a new appointment for the ECB.
Rocha tasked with leading DAZN's Brazil expansion
DAZN has announced the appointment of Bruno Rocha, who will lead the business in Brazil as Executive Vice President, Revenue.
Rocha will be responsible for the launch and strategic expansion of DAZN, as the platform seeks to build with fans, partners and rights holders in the new market.
Commenting on his new role, Rocha stated: " "I am thrilled to take up this leadership role at DAZN at a significant moment for sports broadcasting, which is undergoing a major global transformation. It's no different in Brazil, where consumers are fast adopting the opportunity to watch their favourite content, wherever and whenever they want."
ECB appoints Kate Miller as Director of Communications.
ECB has confirmed Kate Miller as its new Director of Communications.
Miller, who has over 14 years of experience across corporate and consumer communications, will join ECB in July 2019.
As well as leading communication strategies in-house for William Hill she has been a partner at consultancy group Engine, where she advised clients such as The FA, Sport England, BAE Systems and Vodafone UK, and delivered award-winning work for The FA with The Emirates FA Cup and People's Cup in addition to Sport England's ground-breaking campaign 'This Girl Can'.
Tom Harrison, ECB Chief Executive Officer stated: "This is a very significant appointment and a key role for the ECB and the whole game. Kate brings strong and relevant experience in what is a very broad and demanding role. Her leadership, communication skills and campaigning experience from across the public sector and sport ensure that she is well placed to excel in this role.
"Kate joins at an exciting time for cricket in England and Wales, as we begin delivery of Inspiring Generations, the game-wide strategy for 2020-24 and begin wide-reaching new partnerships with Sky and BBC."
On her appointment, Kate Miller stated: "It's a huge honour to be joining The ECB at such a significant time for cricket in England and Wales. A momentous summer awaits us, followed by pioneering change with next year's launch of The Hundred.''
With current Director of Communications, Chris Haynes, departing this month after announcing his plan to leave earlier this year, Mark Ward will lead the ECB communications team on an interim basis. An experienced consultant and former ECB employee, Ward has held senior communication roles with European Games, Tottenham Hotspur and UEFA.
World Rugby partners with Strive for esports growth
Seeking to evaluate the potential opportunities within esports, World Rugby announced the appointment of Strive Sponsorship.
Tom Hill, Chief Commercial Officer at World Rugby commented on the deal: "We're keen to better educate ourselves in the world of gaming and esports prior to making an assessment of what opportunities may exist in helping us achieve our objectives.
"Strive's intrinsic understanding and strong track record in sports, esports and gaming – and their intersection gives us the confidence that we're getting the best advice to make key strategic decisions."
Strive was recently announced to be working alongside the England and Wales Cricket Board to help evaluate the potential of esports in the world of cricket. The deal was sort by ECB to help understand the space better and source help from a company with a blend of gaming and esports knowledge.
Malph Minns, Managing Director of Strive Sponsorship, added, "Gaming and esports is a multifaceted and ever-evolving landscape, evidenced by the fact we have has seen 14 different operating models adopted by sports organisations in esports to date. We're thrilled to be working with World Rugby to help educate them on the space and explore potential opportunities that play specifically to their objectives, key target audiences and territories."