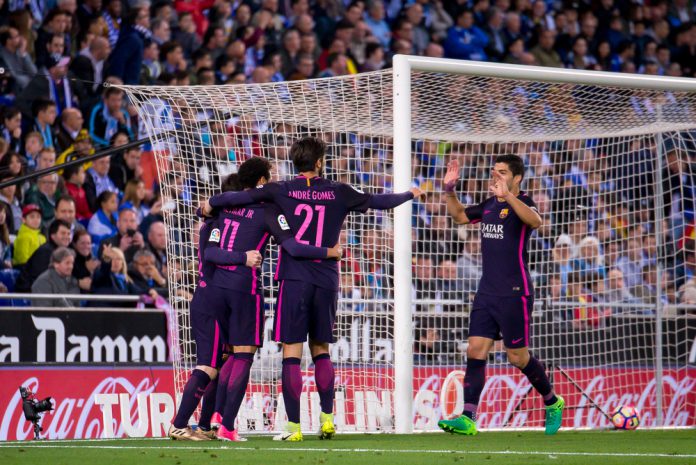 Global sports provider, Eleven Sports has united with digital football platform, Onefootball, for the launch of the first in-app, pay-per-view live streaming football offer.
The innovative partnership means that fans in the UK and Ireland will be able to utilise the Onefootball app, to watch any individual LaLiga match carried by Eleven Sports for £2.99 (€3.49 in Ireland) on a pay-per-view basis.
Danny Menken, Eleven Sports Group Managing Director, commented: "Fans worldwide are seeking more flexible ways to watch live sport. Our pioneering partnership with Onefootball enables us to cater for those needs, while also broadening our reach to a wider fan base.
"This international partnership ensures Eleven Sports continues to lead the way in offering innovative viewing solutions for fans, following our platform agnostic model that means our content is widely available at a very reasonable cost.
"We can also leverage Onefootball's intelligence on their significant global user base which can be easily targeted through direct and personalised in-app marketing. We are excited to launch this offer with Onefootball in the UK and Ireland before rolling it out in our other markets worldwide."
The OTT broadcaster also revealed that as part of the partnership with OneFootball, a pay-per-view option is to be rolled out for Serie C matches in Italy, before the model is expanded to further Eleven Sports markets from the 2019/20 season onwards.
Lucas von Cranach, Founder and CEO, OneFootball, also lauded the impact the new partnership could have on for modern football fans: "Modern football fans are challenging the status quo. They want to be empowered to consume live content in a more flexible, easily accessible way.
"Eleven Sports and Onefootball share the same vision how live football should be brought to the fans today. We are thrilled about this partnership.
"Offering live streaming as part of the Onefootball app is the next big step in our platform evolution."