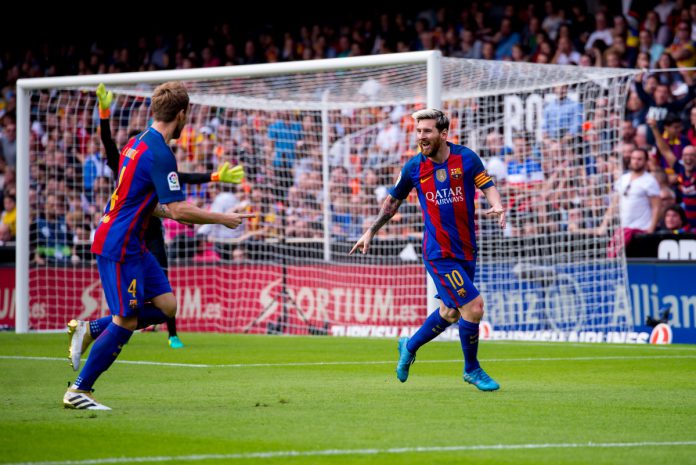 The creators of the International Champions Cup, Relevent Sports Group, has launched another new pre-season friendly tournament which is set to be added to the US football calendar for August this year.
Spanish league champions Barcelona will face Serie A runners-up Napoli over two games in the competition's inaugural edition.
The first fixture is pencilled in for August 7th at Hard Rock Stadium in Miami while the second match will be played on August 10th at Michigan Stadium in Ann Arbor.
LaLiga president Javier Tebas has been pushing strongly for more US exposure for the Spanish league in recent years. He actually had plans for a Barcelona LaLiga fixture to be played on US soil earlier this year until FIFA and UEFA put a stop to the idea for now.
Speaking about the idea of the LaLiga-Serie A Cup, Tebas said:"LaLiga has recognized the importance of international expansion, especially in the United States, which is why we have dedicated significant resources through our joint venture with Relevent Sports Group.
"The creation of the LaLiga-Serie A Cup is in line with our mission to create more opportunities for U.S. fans to celebrate LaLiga, and we look forward to this new annual tradition to bring our clubs to America each summer."
Serie A's CEO Luigi De Siervo was equally positive about the potential of this pre-season competition. He added: "This Cup is the start of something incredibly special for both leagues to compete in front of thousands of fans in the biggest media market in the world.
"We couldn't be more excited for this opportunity and are proud to have SSC Napoli playing Barcelona in the first edition of this prestigious matchup."
This is a significant change of tact for Napoli as the club has not played a US fixture for some 30 years now. Barcelona, on the other hand, has attempted to capitalise on the enormous potential of an untapped American 'soccer' market.