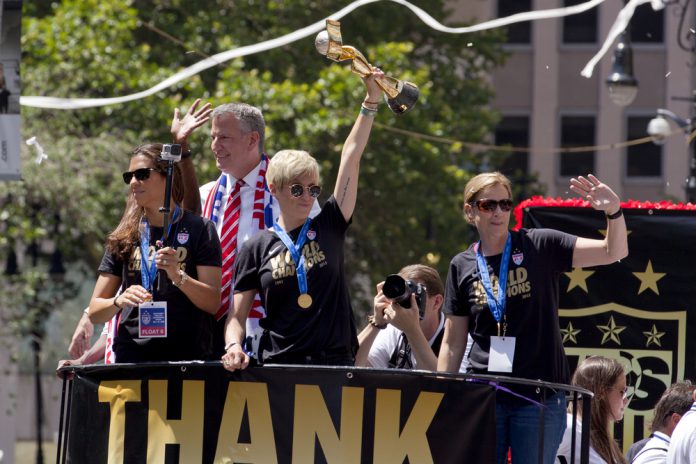 In a week when the USWNT booked its place in a third consecutive FIFA Women's World Cup final, Nike announced that the women's home jersey is now the best-selling football jersey ever on Nike.com.
The USWNT, widely regarded as the best women's football team of all time, has won all six of its games in this summer's finals. They will face the Netherlands in Sunday's showpiece final as the side looks to secure its fourth World Cup trophy.
Speaking on Nike's earnings call, CEO Mark Parker confirmed the news: "The USA Women's home jersey is now the number one soccer jersey men's or women's ever sold on Nike.com in one season."
The exposure the USWNT has enjoyed from the added TV coverage for this year's tournament has helped the spike in sales for Nike, overtaking sales figures on the site for enormous clubs such as Barcelona and Paris Saint Germain.
"It's hard to overstate how important this year has been to the evolution of the women's offence at Nike," added Parker.
"The exposure is driving outstanding sell-through in kits, high-performance bras and lifestyle extensions… You're going to see more and more of Nike looking at making sure that women, whatever sport they play, have the right product to play confidently in."
Tuesday night's semi-final between England and the USA was the most-watched TV programme on UK television so far in 2019, with over 11.7 million viewers tuning in at one stage of the game. The average figure over the duration of the full match was 8.8 million viewers giving it a 43 per cent share of the audience, well ahead of the likes of ITV2's popular Love Island series.
Such growth in interest in the women's game is hugely positive for the sport as a whole. It will only lead to further opportunities for teams and players to develop their game even further in the years to come.